Photos Of Winning Britain's Got Talent Act Diversity And Simon Cowell, Amanda Holden, Piers Morgan After The Finale
Following The Finale, Diversity Have Demi Moore's Support
Diversity — the winners of Britain's Got Talent — celebrated their win at the weekend, posing for photos at a press conference in London and talking about their surprise victory! Ashley Banjo, the twenty-year-old choreographer at the heart of the group, said, "I really didn't expect us to win at all, I thought there was no chance whatsoever. We were just going to do our best. So to come away as the winners, we still haven't got our heads around it." Susan Boyle came second in the competition, and though she's currently suffering from exhaustion, if she decides to continue with her career she's expected to make £7million in her first year. Judges Simon Cowell, Amanda Holden and Piers Morgan were spotted at the Dorchester for the afterparty following the final, and they had some rather famous viewers on the other side of the Atlantic. Demi Moore watched the show, tweeting that Diversity were "...amazing and so incredibly humble", hearing that, group member Ian McNaughton said: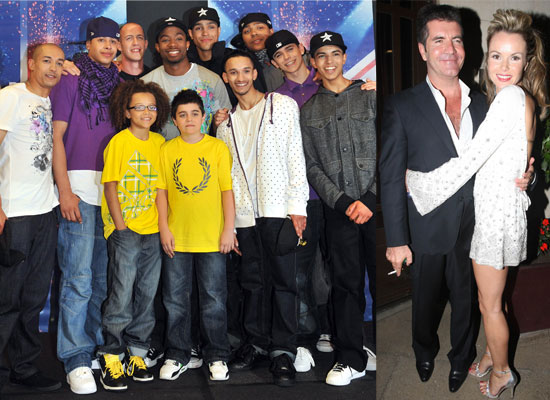 "Did she say that? I'm lost for words. I don't know what to say. That's amazing, absolutely amazing."
I can't wait to see their act at the Royal Variety Performance, and watch what Ashley will choreograph for the awesome dance group this time after their fantastic performances in the semi-final and final!
To see more photos of Diversity's press conference, and Simon, Piers and Amanda celebrating after the final, just read more.