Photos of X Factor Contestants Danyl, Stacey, Joe, Olly, Rachel at Their House
X Factor Contestants Visit Children and Cause Chaos
The X Factor contestants were spotted outside their shared house again yesterday, as they headed to Great Ormond Street Hospital to visit ill children. Danyl Johnson and Stacey Solomon looked happy together despite bullying rumours, while Rachel Adedeji wore stripes, Joe McElderry smiled wide and Olly Murs went barefoot. Rachel still has her bob, and BellaUK wants to know which hairstyle do you prefer? Edward and John Grimes were mobbed by fans (what do you think of the twins?), and the reported lewd gestures that ensued has led to rumours the contestants might have to move out of the house after multiple complaints.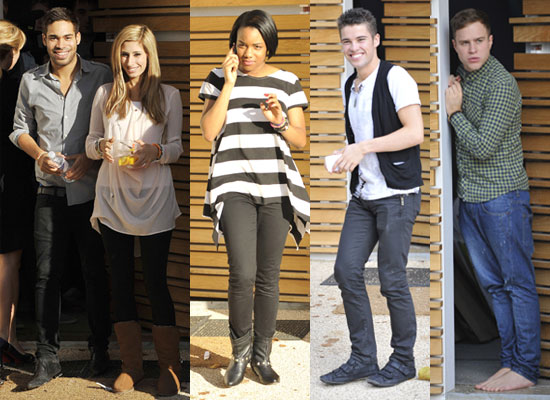 To see more pic of the contestants, including John, Edward, Lucie and Lloyd, read more.
Images include: Danyl Johnson, Stacey Soloman, Lucie Jones, Rachel Adedeji, Olly Murs, Lloyd Daniels, Joseph McElderry, John Grimes, Edward Grimes
Visit our friends at InStyle UK to see the contestants in Halloween fancy dress!