Photos of Will Young in Manchester, Watch Will Young Hopes and Fears Video, Pregnant Will Young Pictures
Will Young Tries Out Pregnancy and Backs X Factor's Joe
Will Young flashed a smile as he arrived at a radio station in Manchester yesterday. He was looking his usual stylish self, but he tried out a new look in his video for "Hopes And Fears": pregnancy! Will attends antenatal classes and decorates the nursery in the video, all with a big baby bump: check out the video after the jump. The single is taken from Will's album The Hits, due out next month ahead of his tour. Will took time out from his own music career to help Cheryl Cole pick her three acts on The X Factor, and he's backing Joe McElderry, saying: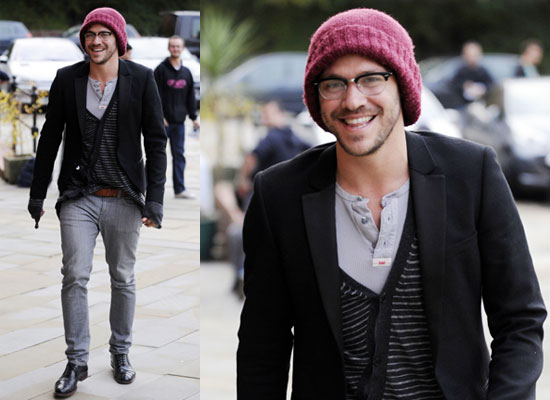 "He is my dark horse. I just think he's got something. He was really nice and was very good. He had a few things he needed to work on, but I hope he listened to what I said to him. Watch him! I'm even going to put a bet on him – oops, I shouldn't have said that!"
Do you agree with Will, or are you backing a different contestant?
To see a pregnant Will in his new video, just read more.