Photos of all the Celebs at the Afterparties at the Golden Globes 2010
Celeb Parties Continue into the Night After the Golden Globes
Following the Golden Globe Awards last night, there were some huge parties to celebrate where some celebs that attended the ceremony — and some that didn't — showed up to party the night away. While Taylor Lautner was at the ceremony, he hung out with Glee's Matthew Morrison and was joined at an afterparty by his New Moon costars Ashley Green and Kellan Lutz. Lindsay Lohan showed up in a sparkling minidress with a hood, while Ashley Olsen wore a bright blue dress to party with Justin Bartha.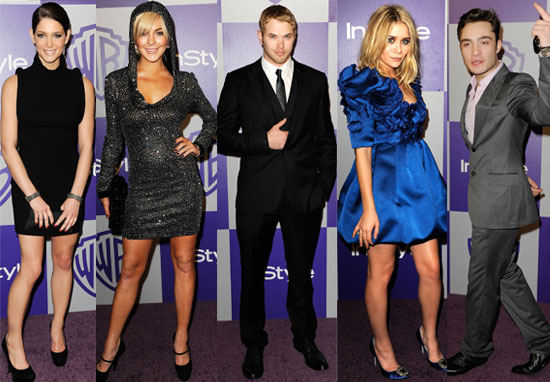 Gossip Girl stars Ed Westwick and Jessica Szohr were in a rush to get into the party, while Chloe Sevigny changed out of her ceremony dress — which ripped while she was onstage collecting her award! Drew Barrymore and Justin Long partied together, and Sandra Bullock greeted Jaime Pressley with a similar kiss to the one she greeted Meryl Streep with at the Critics Choice Awards!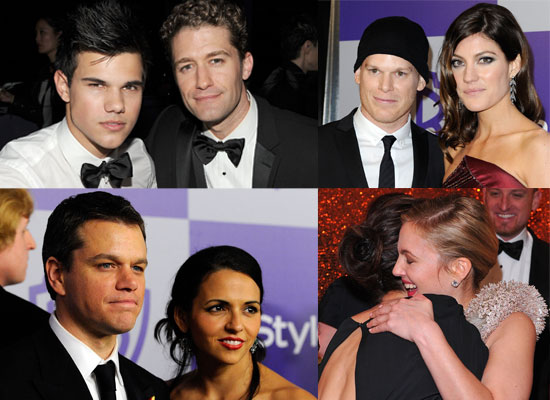 To see more photos from the parties, just read more.