Photos of all the Celebs and Dresses on the Red Carpet at the 2010 Grammy Awards
Girls in Gowns & Gorgeous Guys on the Grammys Red Carpet
There was a lot of variation in the gowns on the red carpet at the Grammy Awards last night in Hollywood, on a night where the dresses are almost as talked about as the winners! Glee's Lea Michele looked stuning in her short black dress, Lady GaGa had heads turning as usual in her spiky creation, Britney Spears went for a daring sheer look, while Katy Perry paid homage to India, where she got engaged to Russell Brand.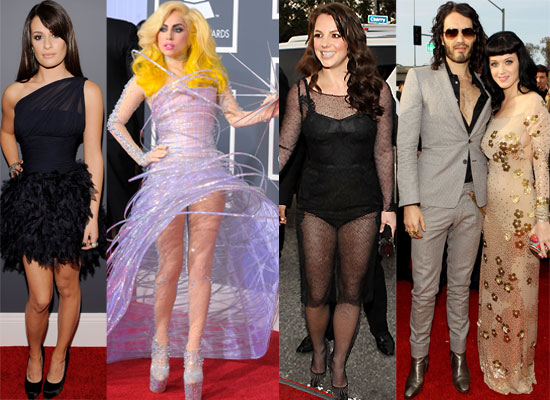 Fergie arrived with her band and her man Josh Duhamel, and looked striking in her bright blue dress, Nicole Kidman looked elegant in black, while Rihanna shone in white and Kristen Bell looked classic in her gown with a metallic trim. Check out all the gowns, as well as many more gorgeous guys in suits in the gallery!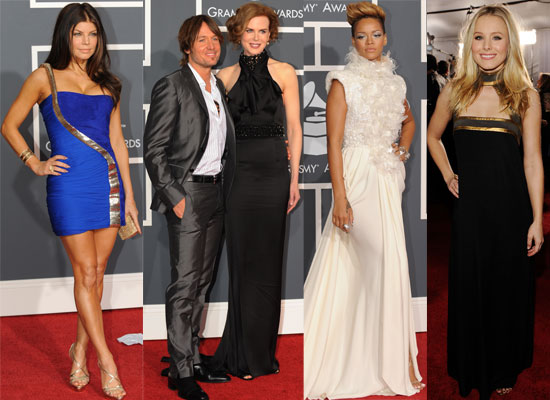 To see more photos from the Grammy red carpet, just read more.