Photos from 2008 London Film Festival Screening Of Two Lovers, Where Gwyneth Paltrow Spoke About Madonna And Guy Ritchie's Split
Gwyneth Talks About Pal Madonna At Two Lovers Premiere
Last night the London Film Festival had the glamorous Gwyneth Paltrow as a guest, thanks to her new movie Two Lovers being screened to an industry audience as part of the event. She costars with Joaquin Phoenix and Vinessa Shaw in the Brooklyn-set romantic drama, but last night the focus was on her words about her famous friend Madonna. In regards to Madonna and Guy's split, Gwyneth said: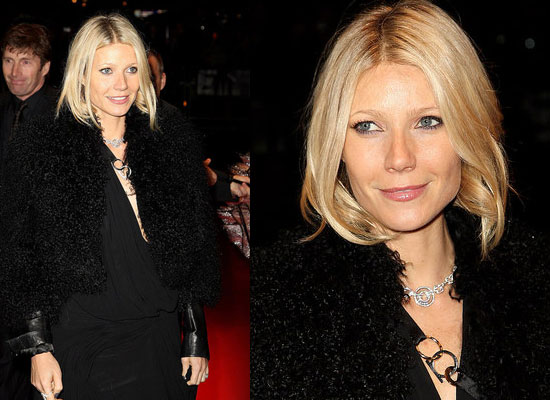 "She's a very good friend. I'm supporting her in all the ways that I can. I'm just there for her. I speak to her a lot."
I'm sure we'll continue to see a lot of Madonna and Gwyneth hanging out and working out together. Meanwhile, Two Lovers looks set to hit the big screen in 2009.