Photos from 40 Principales 2009 Including Robbie Williams, Shakira, Alesha Dixon, Pixie Lott, James Morrison,
Stars Strut in Skimpy Outfits at the 40 Principales Awards
The 40 Principales / Top 40 Awards were held at the Palacio de los Deportes in Madrid, Spain this weekend, with plenty of singing talent walking the blue carpet and performing at the ceremony. Robbie Williams preceded his The X Factor appearance and sang at the ceremony, as did Alesha Dixon who wore a very short yellow dress and a pink glittery body underneath!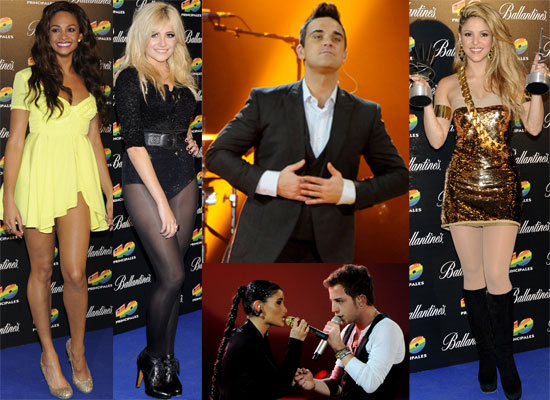 As she arrived at the awards, Alesha looked stunning in a fitted black dress, while Pixie Lott wore a cream and brown floor length number. James Morrison performed with Nelly Furtado during the show, while Mika and Shakira also performed, the latter picking up Best International Artist in the Spanish language and Best International Song in Spanish. What do you think of the girls' outfits?!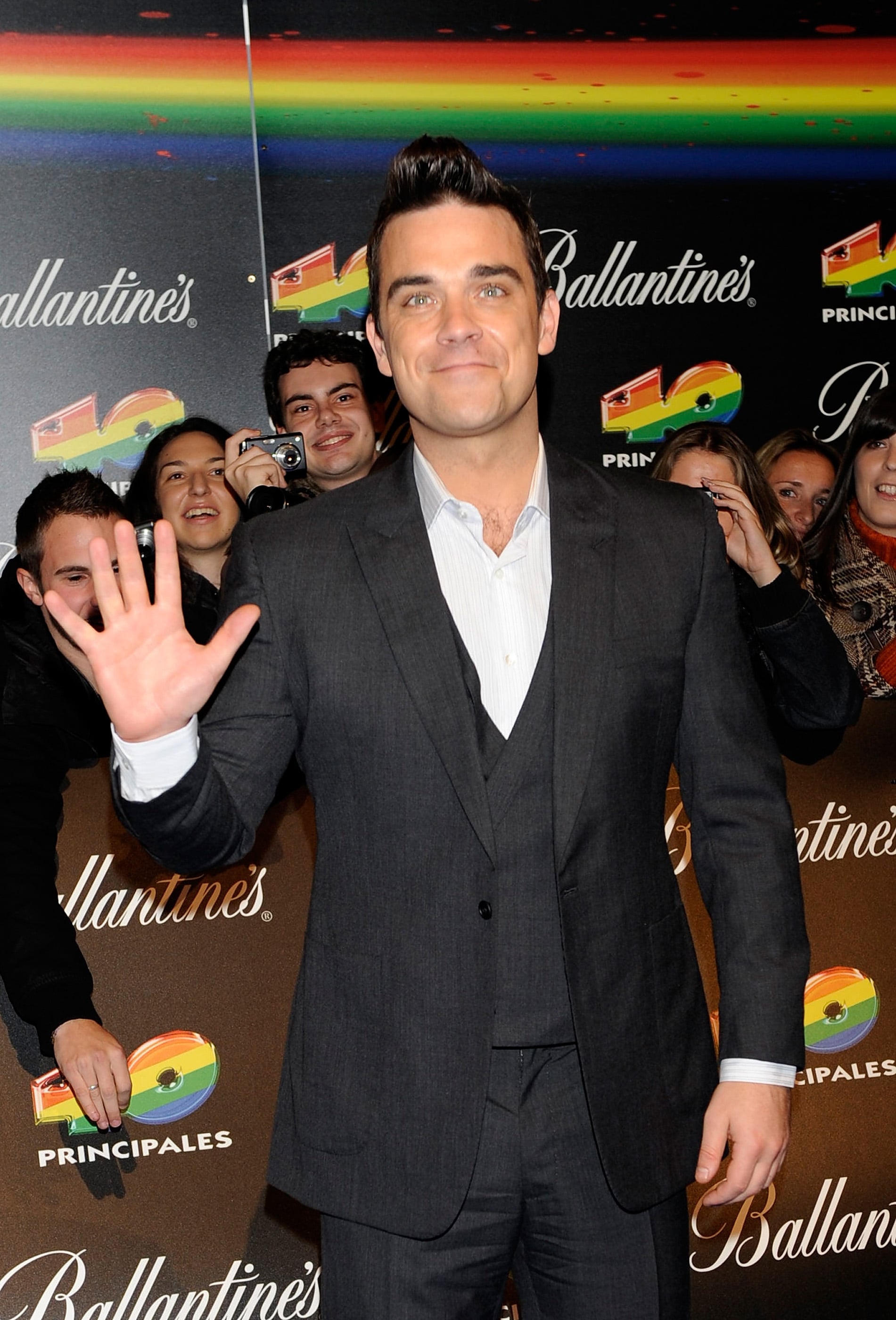 To see more photos from the event, just read more.