Photos from the Nine New York Premiere Including Madonna, Mary-Kate Olsen, Kate Hudson, Nicole Kidman, Penelope Cruz
Madonna Takes Lourdes To Celeb Packed Nine NY Premiere
The Nine cast were out in force in New York last night after their fantastic Golden Globe nominations news! The movie premiered in NYC last night and attracted big name guests like Nicole Kidman's best friend Naomi Watts, Mary-Kate and Ashley Olsen, Tobey Maguire, and Madonna brought her daughter Lourdes to watch the movie too!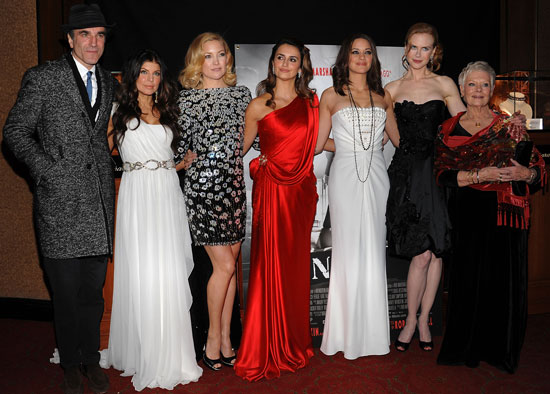 Penelope Cruz looked stunning in her bright red gown, Judi Dench was understated in a long black dress and elegant scarf, while Kate Hudson brought her mum Goldie Hawn to the screening and they greeted Daniel Day Lewis on the red carpet! Marion Cotillard and Fergie both wore white, while Nicole wore a short black dress to the screening — needless to say, all the women looked gorgeous. FabUK wants you to vote for your favourite look!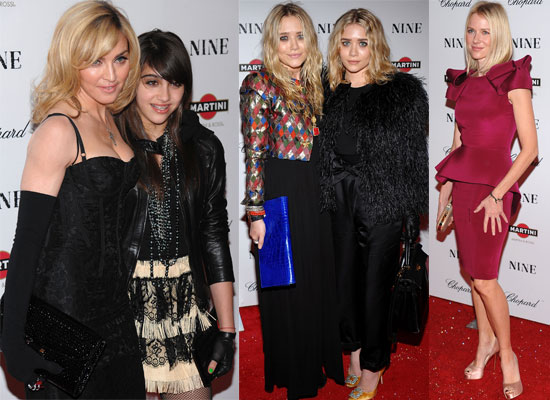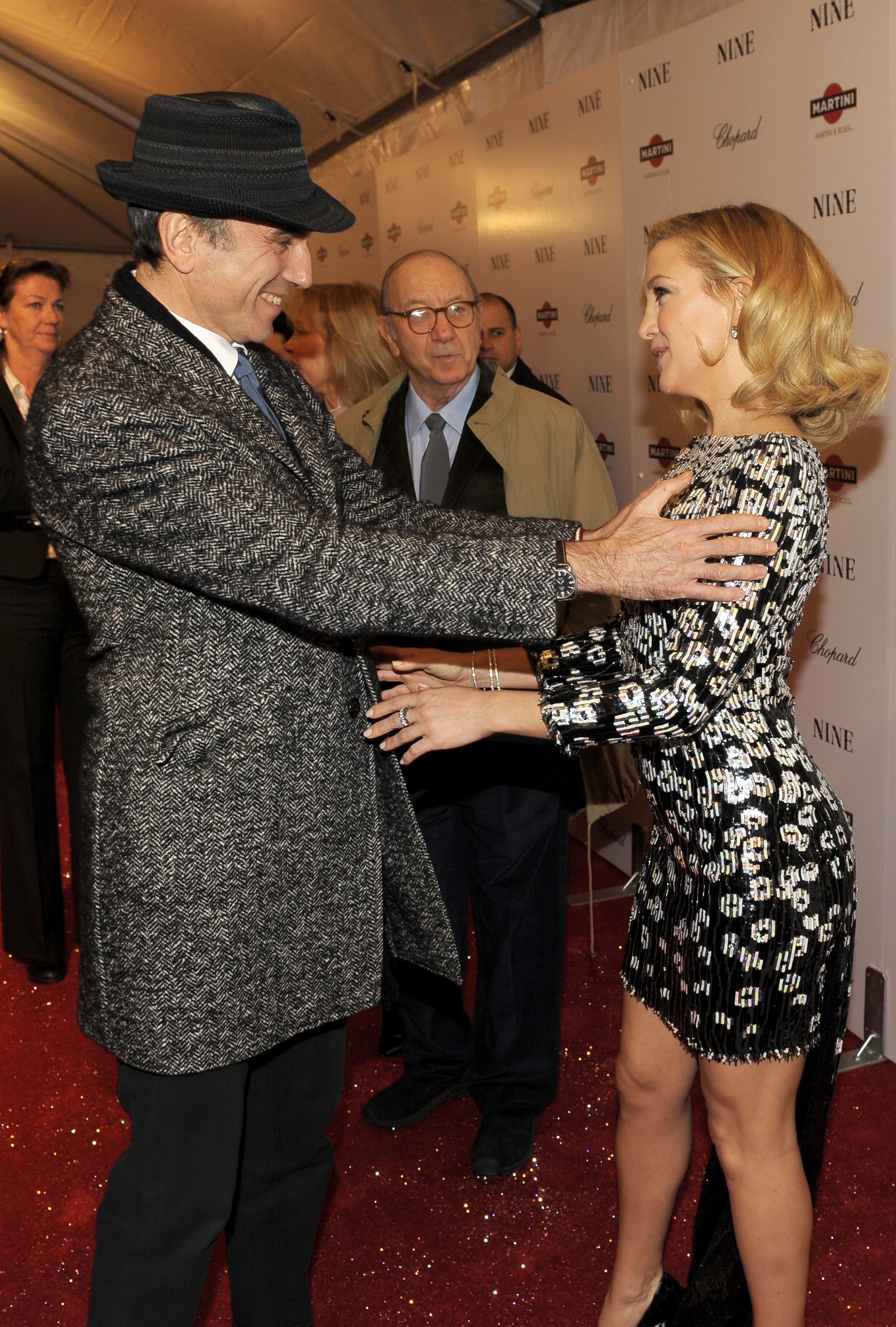 To see more photos from the Nine New York premiere, just read more.