Picture of Annie Wersching Who Gave Birth To A Son Freddie Full
24's Annie Wersching Welcomes a Son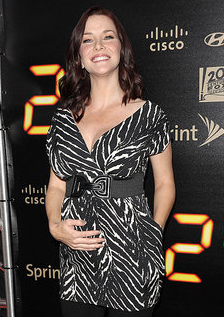 Annie Wersching and her husband Stephen Full welcomed their first child on Sunday at 4:46PM local time in LA.
The couple have named their baby Freddie Wersching Full, and he weights 7 lbs 15 oz. He's 18 inches long, and Annie told People:

"He has a full head of hair and is very calm and sweet and adorable. We are all feeling great!"
24 viewers will remember Annie for playing Renee Walker opposite Kiefer Sutherland, and we saw her show off her baby bump proudly at the finale party.
Congrats to Annie and Stephen!