Picture of Cheryl Cole Who's Suffering From Malaria She Is Now Out of Intensive Care And In a Private Clinic
Cheryl Cole Is Out of Intensive Care, Now In a Private Clinic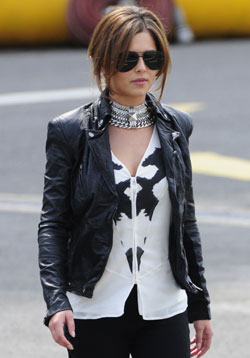 Cheryl Cole is now out of intensive care where she's being treated for Malaria and has been transferred to a private clinic.
Her publicist tweeted:
"Cheryl Cole today came out of intensive care and has left UCLH. She has now been transferred to a private clinic where she will remain for her recovery."
She collapsed at a photoshoot and was originally thought to have been suffering from exhaustion. This morning dancer Derek Hough was quoted as saying she had fluid on her lungs, Derek was with her on the break to Tanzania where she is suspected to have contracted the disease.
It's good to hear she's left intensive care, and we wish Cheryl all the best in her recovery.