Pictures of 2010 Capital FM Summertime Ball Inc Cheryl Cole, Rihanna, JLS, Justin Bieber, Kesha, Pixie Lott, Usher
Rihanna, Cheryl, JLS and More Wow at Summertime Ball
Wembley Stadium played host to Capital FM's Summertime Ball yesterday. Cheryl Cole travelled back from Paris to perform a set alongside her dancer and close friend Derek Hough. She didn't let the revelation that Ashley Cole's reportedly fallen for lapdancer distract her from the job at hand. Rihanna also flew in from Spain for the show, and wrapped up in a blanket after she partied at Mahiki. Let BellaUK know whether you love or hate Rihanna's new red hair.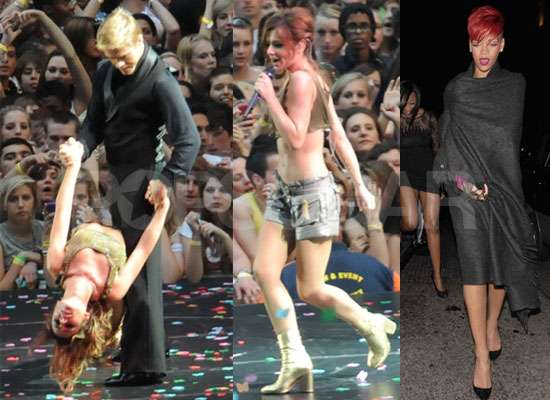 The crowds were treated to plenty of other performances, from acts such as JLS, Justin Bieber, Usher, Ke$ha and Pixie Lott. Chipmunk, Jason Derulo, Tinie Tempah, Esmee Denters and Alexandra Burke were also there, as were Lisa Snowdon and Johnny Vaughan.
To see loads more pictures, just read more.
Images include: Rihanna, Cheryl Cole, Lisa Snowdon, Johnny Vaughan, Usher, JLS, Alexandra Burke, Pixie Lott, Chipmunk, Ke$ha, Justin Bieber, Jason Derulo, Tinie Tempah, Esmee Denters