Pictures of Ali Larter, Scarlett Johansson, Anna Paquin, Stephen Moyer, and More at Comic-Con
Scarlett, Kellan, Vanessa & More Hit San Diego For Comic-Con
San Diego was the place to be this weekend for Comic-Con. We saw that Blake Lively and Ryan Reynolds were there on Saturday for their Green Lantern panel, and his wife, Scarlett Johansson, later appeared with her Captain America costars including Robert Downey, Jr. Kellan Lutz struck a pose at the Syfy party, following a trip to the Wired cafe, while his Eclipse costar, Scott Pilgrim vs. the World's Anna Kendrick also attended. Meanwhile, Vanessa Hudgens partied with her fellow Sucker Punch actresses.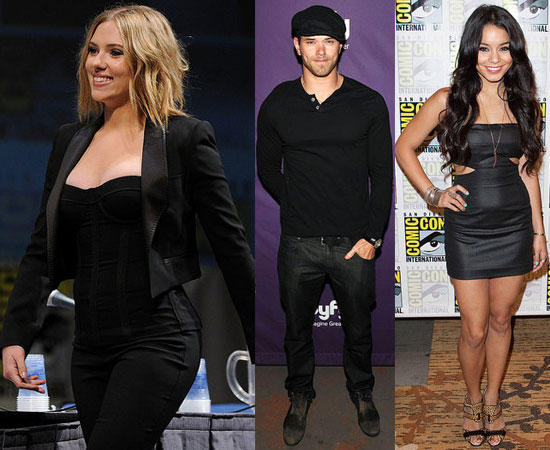 Pregnant former Heroes star Ali Larter really showed off her baby bump at a Resident Evil: Afterlife press conference, while True Blood's Anna Paquin and Stephen Moyer were there on Friday to talk about their series, including the future of their characters' relationship. They also gave a teaser showing what's still to come this season on their show. My girl Buzz was there covering all the fun from Southern California, so make sure to check out all the reports from the scene!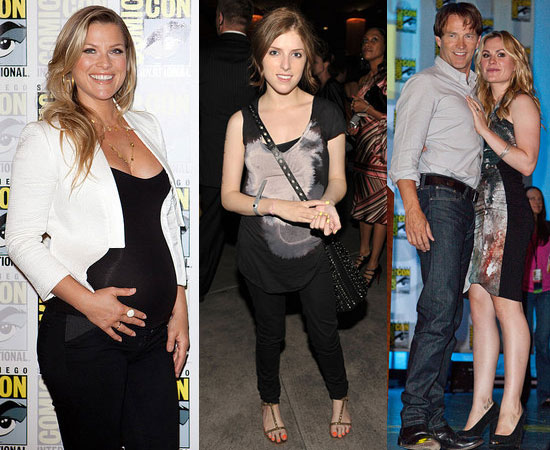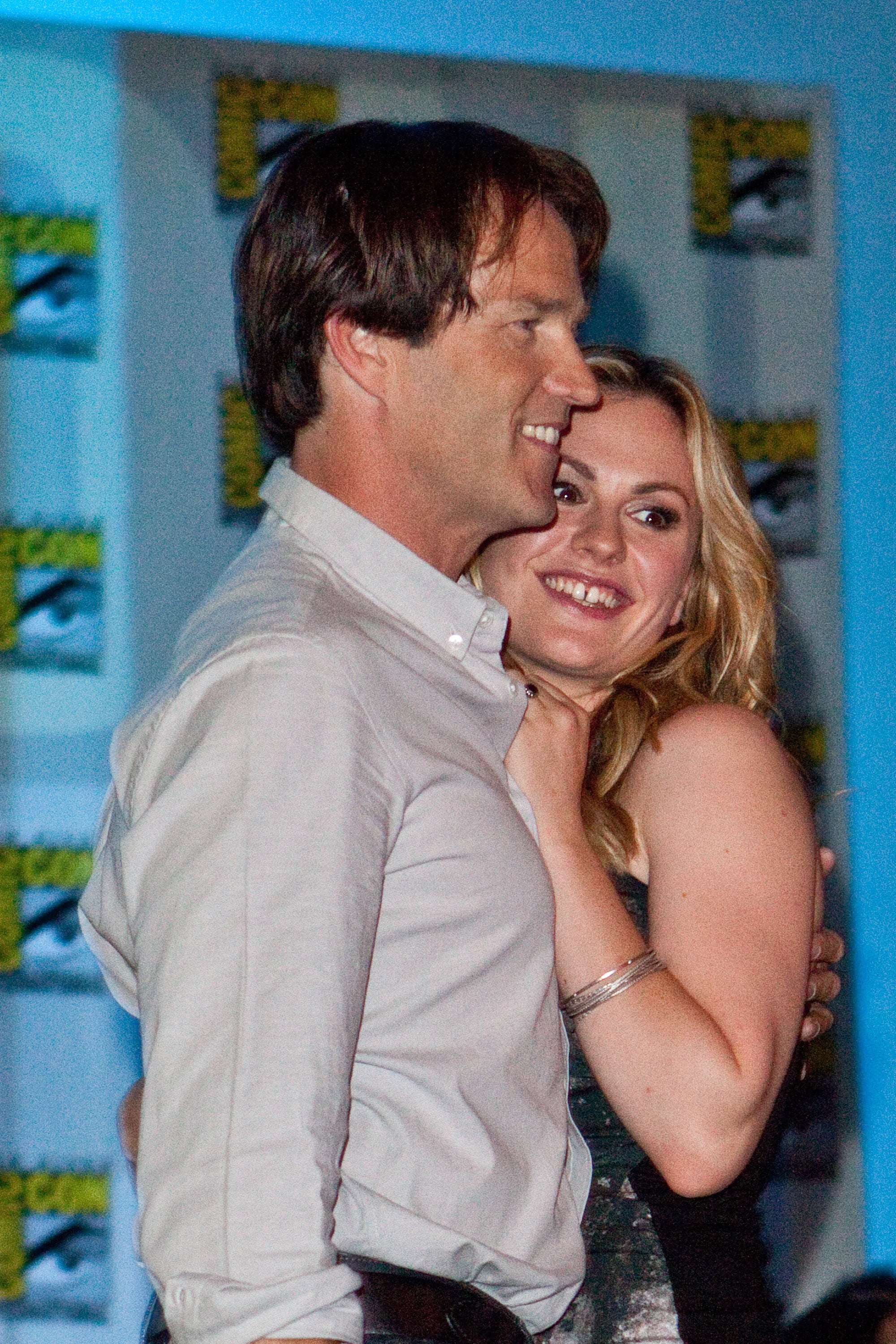 For lots more pictures from Comic-Con, including Natalie Portman, Robert Downey Jr, Harrison Ford and more, just read more.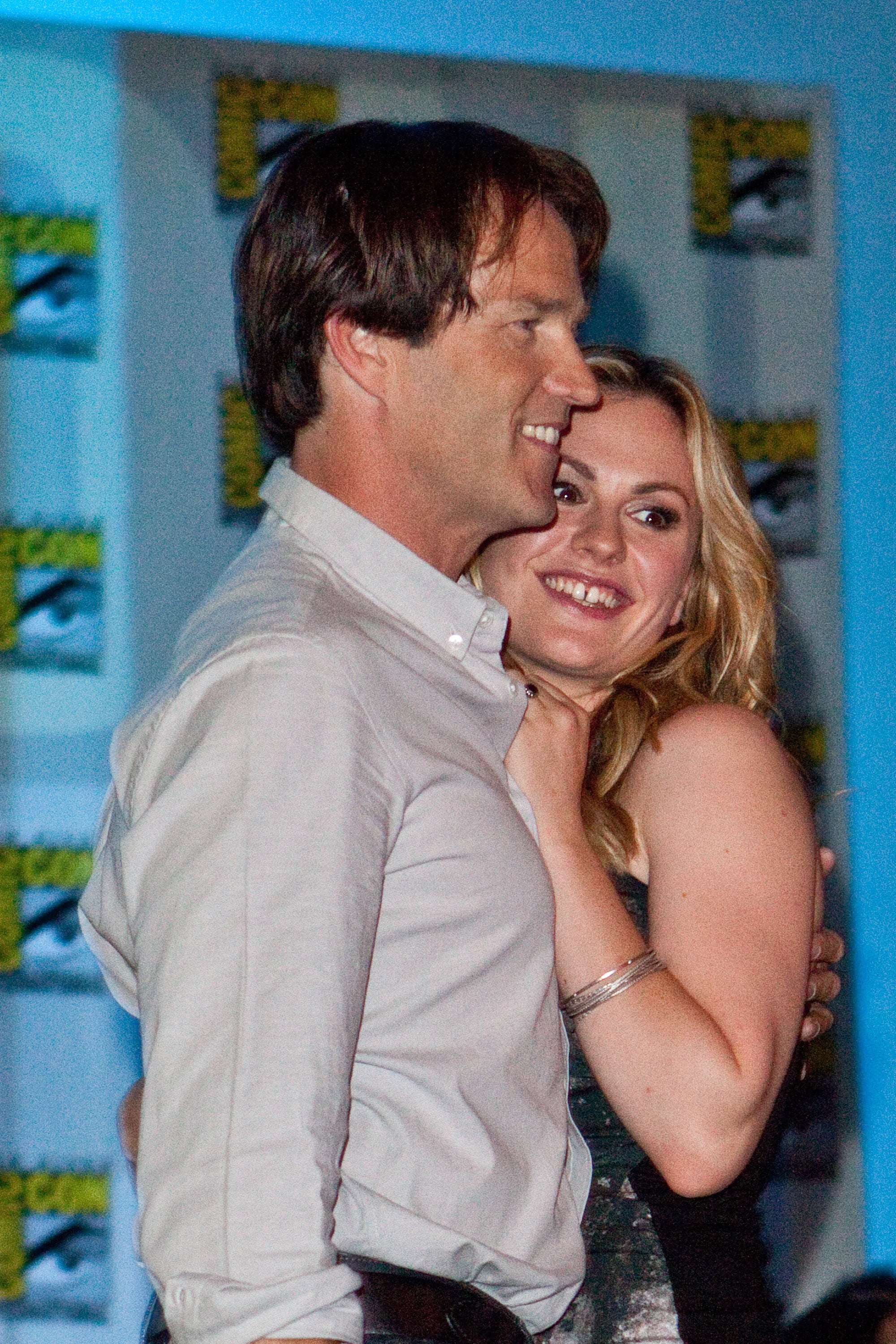 Images include: Olivia Wilde, Harrison Ford, Scarlett Johansson, Anna Kendrick, Kellan Lutz, Ian Somerhalder, Paul Wesley, Nina Dobrev, Ali Larter, Nicolas Cage, Will Ferrell, Mark Wahlberg, Samuel L Jackson, Sam Trammell, Jenna Ushkowitz, Kevin McHale, Sigourney Weaver, Vanessa Hudgens, Robert Downey Jr, Zachary Levi, Eli Roth, Jason Ritter, Natalie Portman, Wentworth Miller, Amber Heard, Chris Evans, Jeremy Renner