Pictures of Amy Winehouse in Harper's Bazaar US and Quotes About New Boyfriend
Amy Winehouse Talks Love and Style With Harper's Bazaar
Amy Winehouse appears in the November issue of Harper's Bazaar US, which has Christina Hendricks on the cover. In the interview, Am chats about her new fashion collection, her style inspirations, and her love life. Here are the highlights: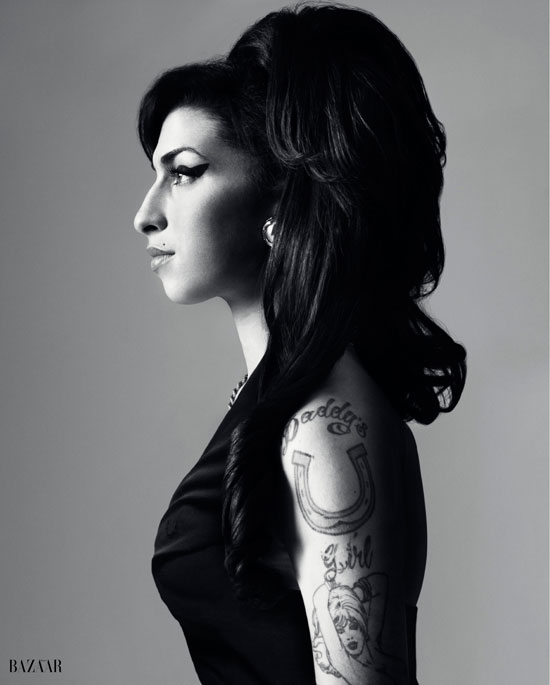 On working with

Fred Perry

on her fashion line: "I knew exactly what I wanted. And I love Fred Perry so much. I was honored that they would even, like, 'Do you want to come and do a line?' Me? Like, me?" She stabs a finger into her chest. "Yeah!"
On her love life: "I've got a ve'y nice boyfriend. He's ve'y good to me."
On whether she's in love: "I hardly know … yet. We've only been together three and a half months."
On whether she considers herself a style icon: "I just dress like … I'm an old black man. Sorry! Like I'm an old Jewish black man. I just dress like it's still the '50s."
Photo credit: Bryan Adams for Harper's Bazaar