Pictures of Angelina Jolie Arriving In Japan With Her Children To Promote Salt, After Time in Russia
Angelina Jolie Arrives In Japan With The Kids After Looking Ravishing In Russia
Angelina Jolie arrived in Japan this morning with her children Maddox, Pax, Shiloh, and Zahara. She wore a silky black dress and neutral flats as they all held hands for their walk through the airport together, with huge smiles on their faces. Angelina's there to promote Salt, which Robert Pattinson was spotted seeing in Malibu this weekend. Last week, she got candid at Comic-Con about the movie, before getting on a plane to promote the film in Russia.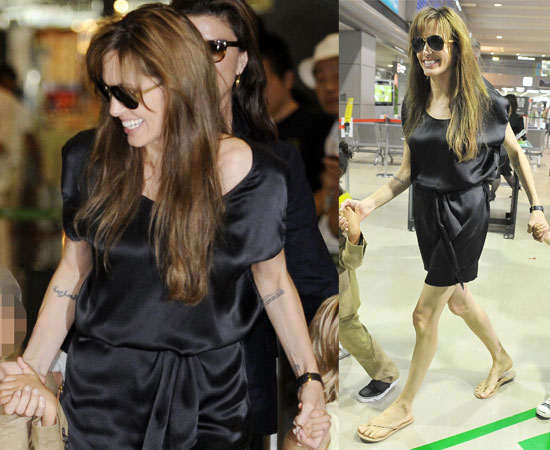 Yesterday Angelina kicked off her morning in Moscow with a photo op. She was in simple black and white to pose for the cameras, but by the evening she was in a dramatic red gown for the Russian premiere. Reviews for her project were mixed, but Buzz loved the star power she brought to the big screen. Her presence in the blockbuster was apparently enough to make a dent at the US box office — Inception was number one for the second week in a row, but Angelina's film came in at a healthy second place with $36.5 million.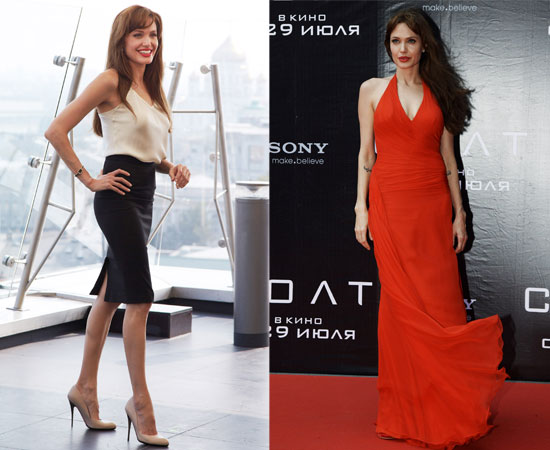 To see more photos of Angelina and family, just read more.