Pictures of Ashley Greene in LA Eating Frozen Yoghurt Ahead of Eclipse Press Junket
Ashley Greene Prepares For Emotional End to Twilight Saga
After stripping to her bikini for Women's Health, Ashley Greene wore a pretty pink dress as she grabbed some frozen yoghurt in LA over the weekend. She then joined her fellow Cullens Kellan Lutz, Jackson Rathbone and Peter Facinelli for Eclipse promo, while Robert, Kristen and Taylor attended a fan event. Ashley has spoken about wanting Breaking Dawn to be two movies, and she's also compared making the final film to graduating, saying: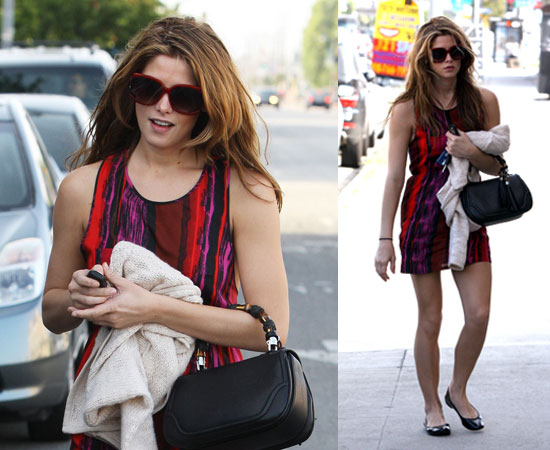 "We all came into this as naive kids and we weren't quite sure where it was going to go. So to come back to New Moon, we were all completely different. Eclipse was the same. We were all growing with these films. When we're done with the fourth one it's going to be an emotional moment for sure. It's like graduating high school."
To see more pictures of Ashley, just read more.