Pictures of BB11 and UBB Housemates Including Josie, John James, Brian Dowling, Sam Pepper, Preston at Big Brother Wrap Party
Pics: See Housemates Go Wild at Big Brother Wrap Party!
Contestants from Big Brother 11 and Ultimate Big Brother came together for a wrap party at London's Grace Bar last night. BB11 winner Josie Gibson stayed close to John James Parton, while UBB winner Brian Dowling cuddled up to runner-up Nikki Grahame. Other UBB celebs in attendance included John McCririck, Coolio, Nick Bateman, Vanessa Feltz, Victor Ebuwa, and Preston, who is reportedly dealing with unfinished business with Chantelle Houghton.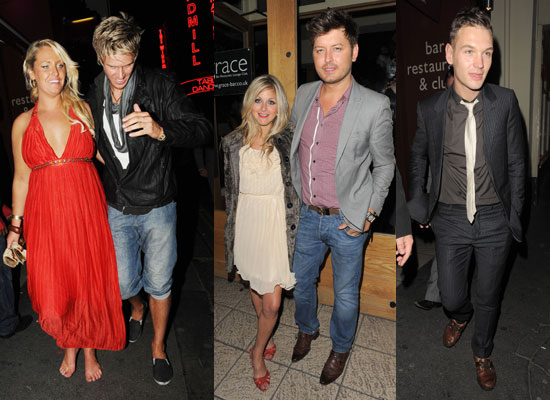 There was lots of love as the partygoers left, including cuddles from Shabby Katchadourian and Caoimhe Guilfoyle, and kisses from new couple Rachael White and Nathan Dunn. Their fellow BB11 housemates like Ben Duncan, Sunshine Martin, Ife Kuku and Jo Butler also partied the night away, as did finalists Mario Marconi and Andrew Edmonds, plus also-rans Corin Forshaw, Steve Gill and Sam Pepper. BBLB host Emma Willis also joined in the fun.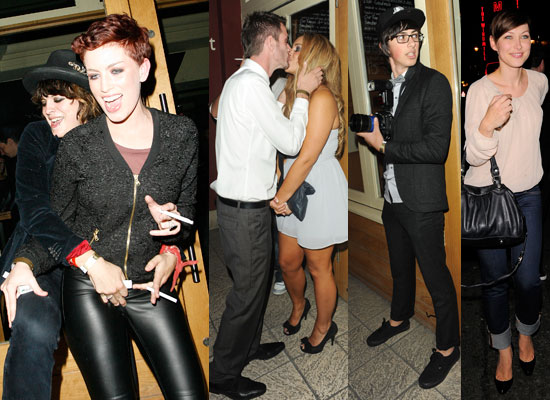 To see loads more pictures of all the ex-housemates, including Laura McAdam, Keeley Johnson, Rachel Ifon and Govan Hinds, just read more.
Images include: Josie Gibson, John James Parton, Corin Forshaw, Steve Gill, Sam Pepper, Ben Duncan, Rachael White, Nathan Dunn, Shabby Katchadourian, Caoimhe Guilfoyle, Sunshine Martin, Ife Kuku, Jo Butler, Mario Marconi, Andrew Edmonds, Keeley Johnson, Rachel Ifon, Govan Hinds, Preston, John McCririck, Coolio, Nikki Grahame, Brian Dowling, Nick Bateman, Vanessa Feltz, Victor Ebuwa, Laura McAdam, Emma Willis