Pictures of Ben Affleck, Jennifer Garner, Blake Lively, James Franco, Carey Mulligan at 2010 Toronto Film Festival
Toronto Film Festival Kicks Off With a Star-Studded Weekend of Premieres!
While the fashion world has all eyes on NYFW, tons of stars flocked north to Canada for the big first weekend of the Toronto Film Festival. On Friday, the cast of The Town headed out to dinner together after a successful press conference earlier in the day. By Saturday, Jennifer Garner flew out from LA to meet her husband, Ben Affleck, and joined in the red carpet fun at last night's premiere of The Town. She wore a sexy black dress, while Blake Lively was a showstopper in red sequins. Ben once again goofed around with Jon Hamm and Jeremy Renner before introducing his second directorial effort to the audience. The whole crew, Jennifer included, celebrated late into the night at their afterparty. Ben's best friend Matt Damon also has a movie at the festival, Hereafter, and he stepped out yesterday afternoon for a private lunch for his ONEXONE foundation.
James Franco arrived in the morning yesterday, just in time for his first press conference promoting 127 Hours. The incredibly intense Danny Boyle movie based on the true story about a trapped rock climber is already getting great reviews, and enigmatic James happily posed with his costar Kate Mara. On Friday, Megan Fox gushed about married life with Brian Austin Green by her side at the screening of her Passion Play. Vogue covergirl Carey Mulligan had a big grin on her face for the debut of Never Let Me Go while her boyfriend, Shia LaBeouf, was spotted jogging elsewhere in the city on Saturday. Clive Owen put on a sexy stare for his duties talking Trust alongside his director David Schwimmer. Javier Bardem was in town for Biutiful, Marion Cotillard looked gorgeous for Little White Lies, and Ellen Page got buddy buddy with Justin Long for her project Super. Stay tuned for more from the festival!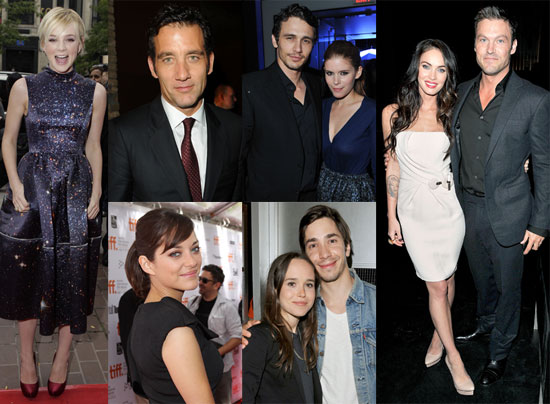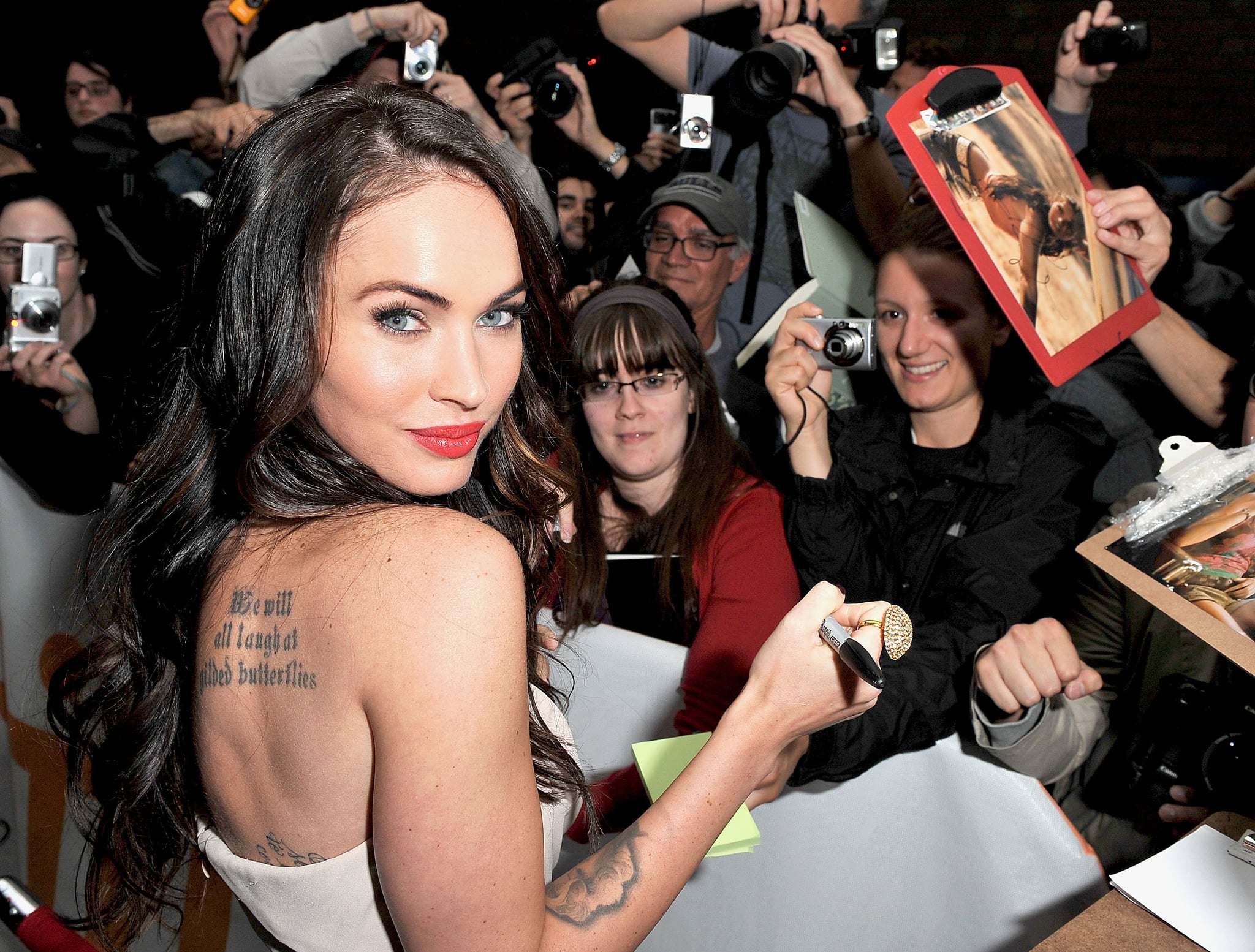 To see lots more from the festival including Clive Owen, Catherine Keener, David Schwimmer, and others, just read more.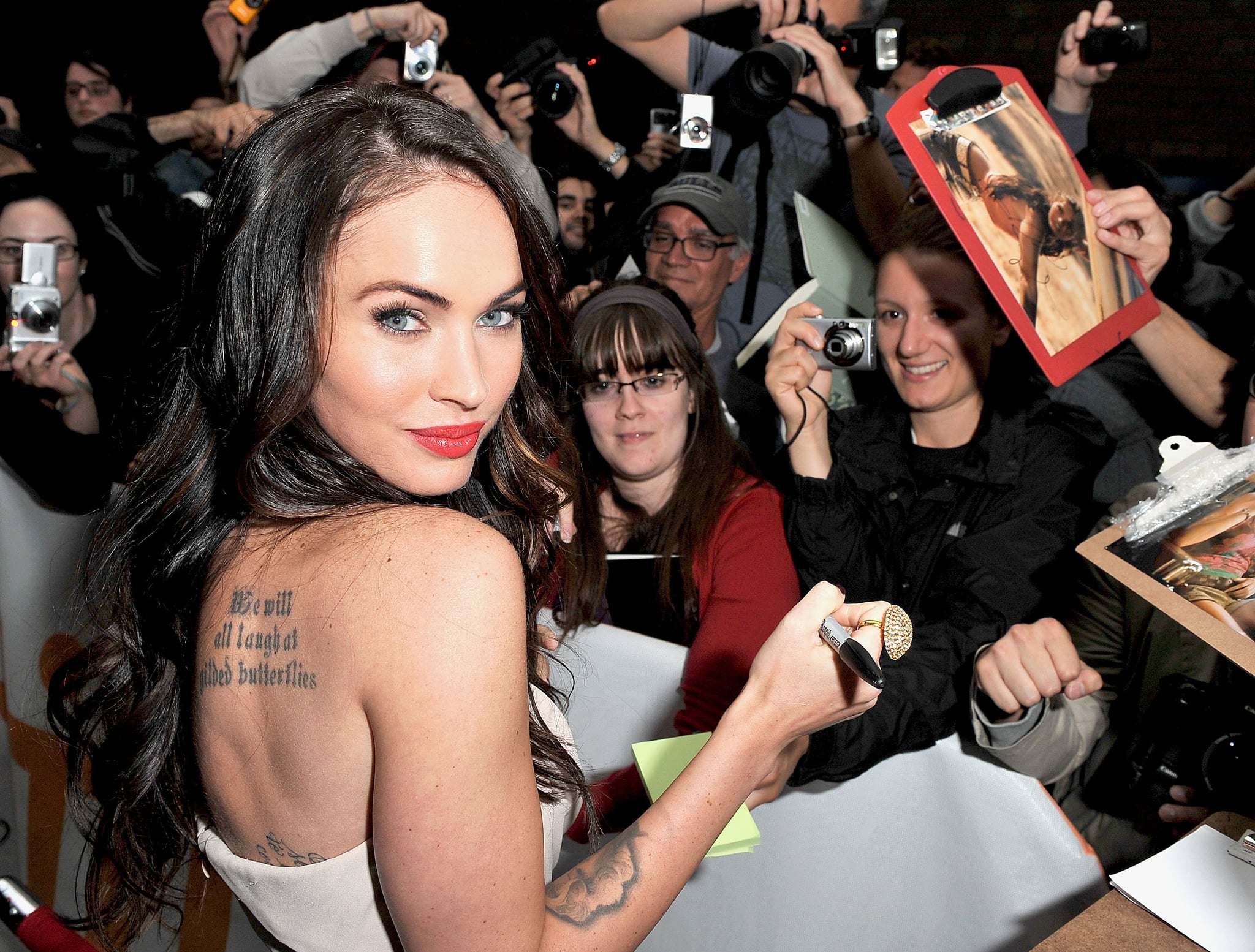 Images include: Clive Owen, Catherine Keener, David Schwimmer, Carey Mulligan, Andrew Garfield, Minnie Driver, Hilary Swank, Sam Rockwell, Leslie Bibb, Marion Cotillard, Brian Austin Green, Megan Fox, Liv Tyler, Ellen Page, Justin Long, Rainn Wilson, Javier Bardem, Ben Affleck, Blake Lively, Jennifer Garner, James Franco, Kate Mara, Amber Tamblyn, Josh Brolin, Emma Roberts, Jeremy Renner, Jennifer Westfeldt, Rebecca Hall, Chris Cooper, Matt Damon, Michael Sheen