Pictures of Blake Lively Arriving to Live With Regis and Kelly in NYC
Blake Lively Wears a Hot Leather Miniskirt to Reveal Her Namesake Louboutins!
Blake Lively looked fashion forward wearing a blue leather miniskirt, feather-embellished top, and pale yellow pumps as she arrived at Live With Regis and Kelly in NYC yesterday. The actress sat down with the talk show hosts to chat about shooting Gossip Girl in Paris, playing a 37-year-old mother from Boston, fawn over fashion with Kelly, and share a clip from The Town. Blake even revealed a picture of the daring heels Christian Louboutin named after her! The Allure cover girl is back in the Big Apple following a quick a trip to the Toronto Film Festival, where she attended the big premiere of the new movie alongside her leading man and director, Ben Affleck. She's back in Manhattan for the tail end of NYFW which she helped kick off alongside Anna Wintour. Blake also had the opportunity to gush about another hot guy she's acted with, adding her two cents about The Green Lantern costar Ryan Reynolds' performance in Buried for his ab-tastic GQ profile.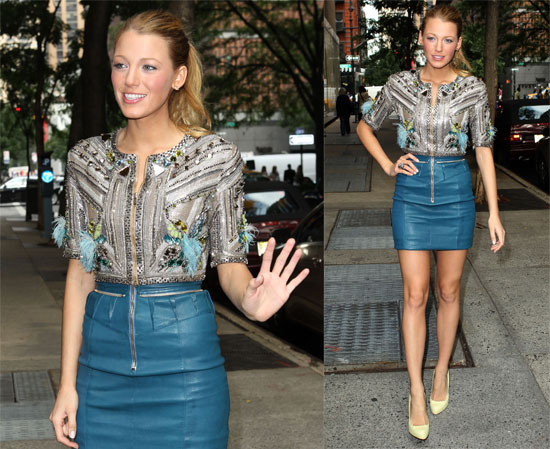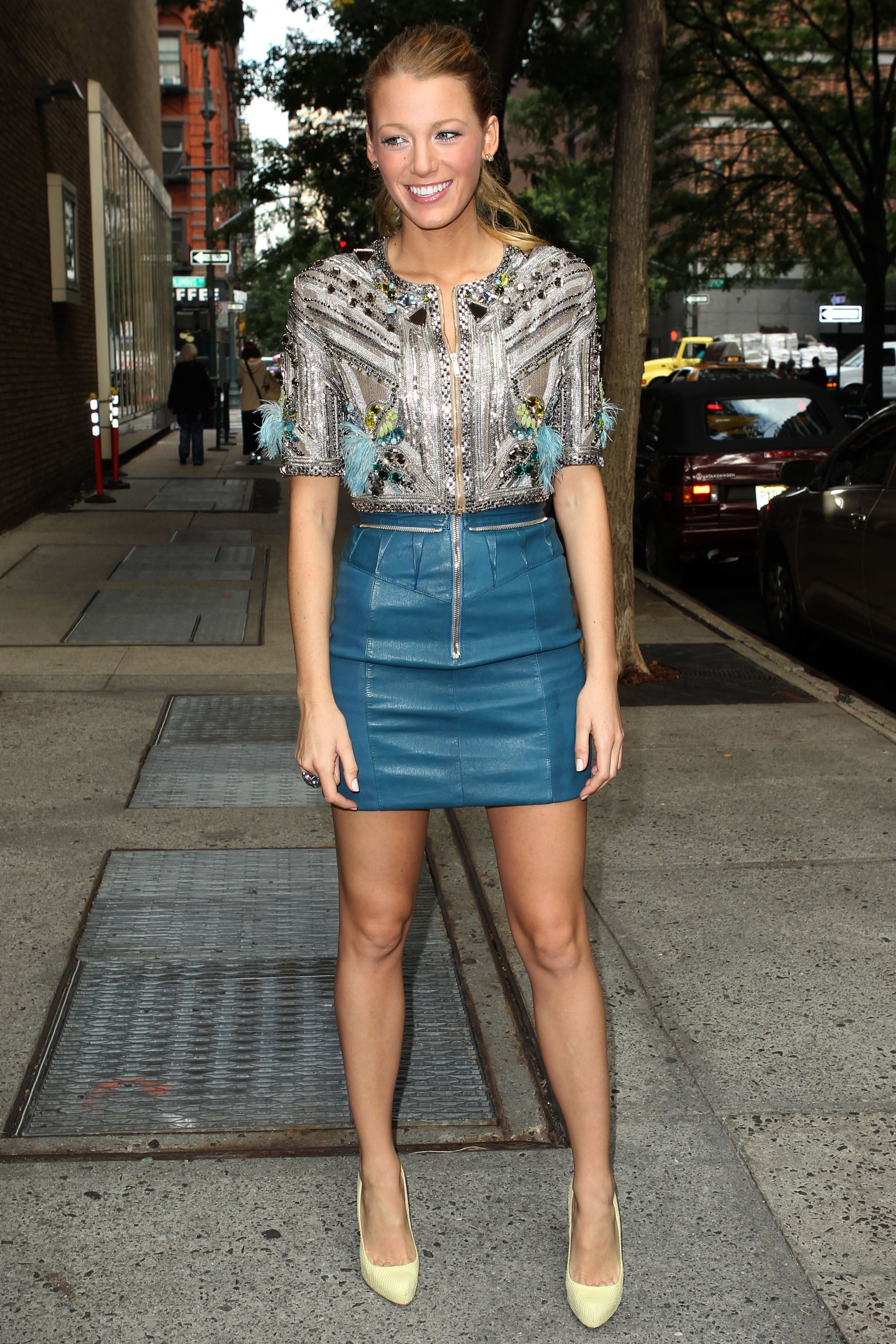 To see the interview, just read more.