Pictures of Brad Pitt Kissing Angelina Jolie in Budapest as She Responds to Reports Bosnian Authorities Revoked Permission
Angelina and Brad Keep the Kisses Coming in Budapest
Angelina Jolie and Brad Pitt cuddled up close for another PDA on the set of her film over the weekend. Brad has been on hand to document the process on his camera and support Angelina as she makes her directorial debut. He pulled up on two wheels, as he finding his way around his new surroundings. Following reports that Bosnian authorities had revoked permission to film there, Angelina responded by releasing a statement: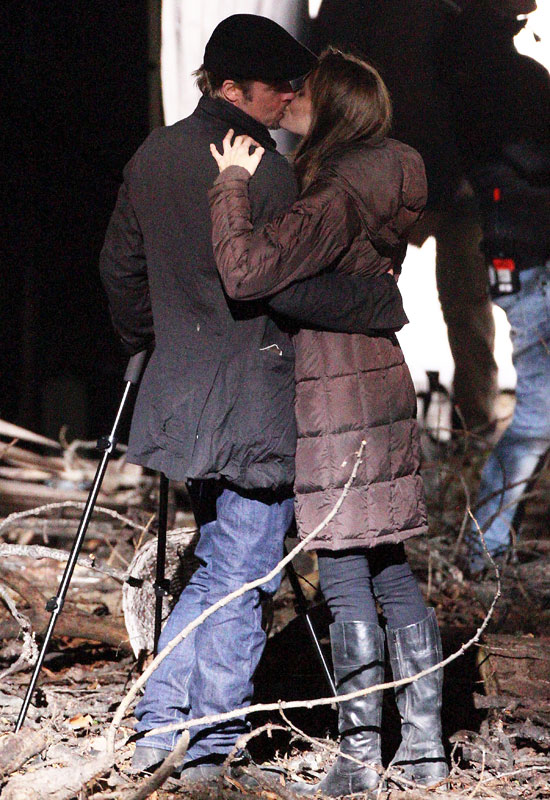 "There are many twists in the plot that address the sensitive nature of the relationship between the main characters, and that will be revealed once the film is released. My hope is that people will hold judgment until they have seen the film."
To see more pictures of Brad and Angelina, just read more.