Pictures of Cannes Palme d'Or Closing Ceremony Penelope Cruz, Diane Kruger, Kate Beckinsale, Javier Bardem, Salma Hayek
Celebrities Close Cannes With a Red Carpet to Remember
The Cannes Film Festival came to an end last night with the Palme d'Or Ceremony. Kate Beckinsale opted for a floor-length black number, while Salma Hayek went strapless and nude. Kirsten Dunst brought a pop of bright blue to the red carpet, and Diane Kruger sizzled in a hot pink Jason Wu gown: FabUK wants to know whether you love or hate her look.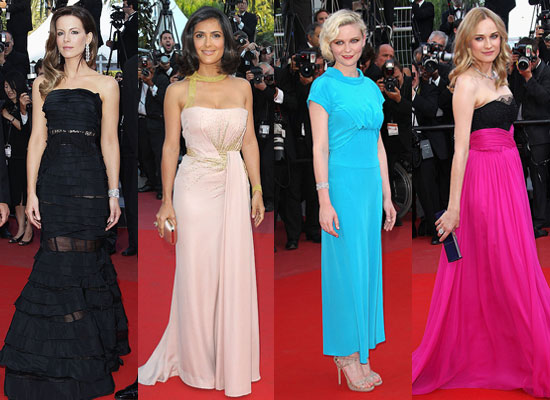 Javier Bardem's role in Biutiful earned him the best actor award, which he shared with Elio Germano. Penelope Cruz skipped the red carpet, just like at Javier's film premiere, but was in the audience to support her man and the couple were spotted leaving together. Juliette Binoche was honoured with the best actress gong, and Thai film Uncle Boonmee Who Can Recall His Past Lives won the Palme d'Or. Gael Garcia Bernal brought some eye candy to the proceedings as the festival finished. Stay tuned for more pictures from the weekend.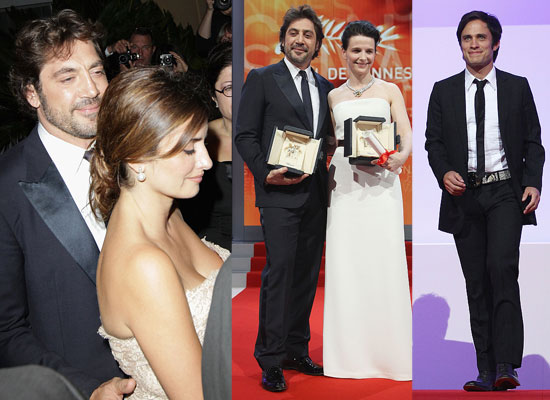 To see more pictures, including Benicio Del Toro and Tim Burton, just read more.
Images include: Penelope Cruz, Diane Kruger, Kirsten Dunst, Gael Garcia Bernal, Javier Bardem, Alejandro Gonzalez Inarritu, Kate Beckinsale, Benicio Del Toro, Salma Hayek, Juliette Binoche, Tim Burton