Pictures of Carey Mulligan, Andrew Garfield and Jesse Eisenberg at an AFI Roundtable
Carey Spends a Night With Andrew and Jesse Chatting About Film
Carey Mulligan had the company of The Social Network's Jesse Eisenberg and Andrew Garfield on Friday at a roundtable discussion for young actors, sponsored by the LA Times, during the AFI Film Festival. It was her second film event in a row, following her night out on Thursday toasting Michael Sheen at the Britannia Awards. Jesse and Andrew attended without their costar Justin Timberlake, who's been busy shooting his project Now — he's also front and centre in the new Friends With Benefits trailer. Brits Andrew and Carey, meanwhile, reunited after doing a press tour for their movie Never Let Me Go. They, along with Jesse, spoke about their work and shared tips on navigating fame at a young age. They said: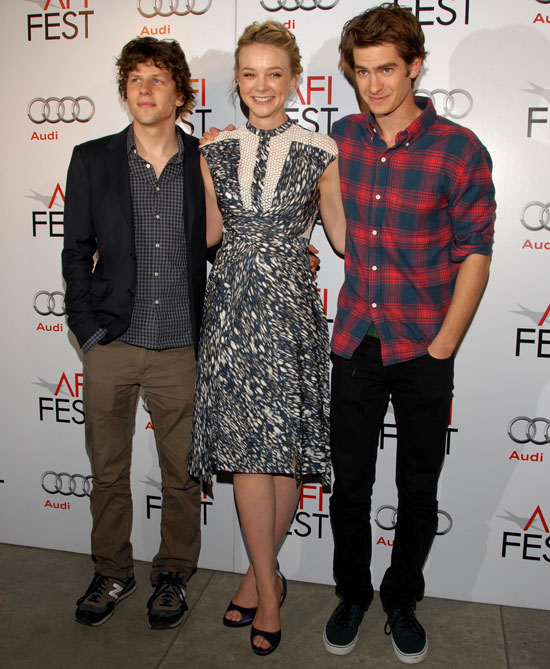 Carey on how to handle a red carpet: "I've learned this year that if you have a martini before a red carpet is a very good idea."
Andrew on his upcoming role as Spider-Man: "Ironically, I'm going to be the person in the audience going, 'S---! S---! They cast this English fool?' I see it like Hamlet or any Shakespeare play. Every actor is going to play King Lear differently because every actor is a different person."
Jesse on finding his zone: "When I'm comfortable, I'm awful. But when I'm uncomfortable, it seems right."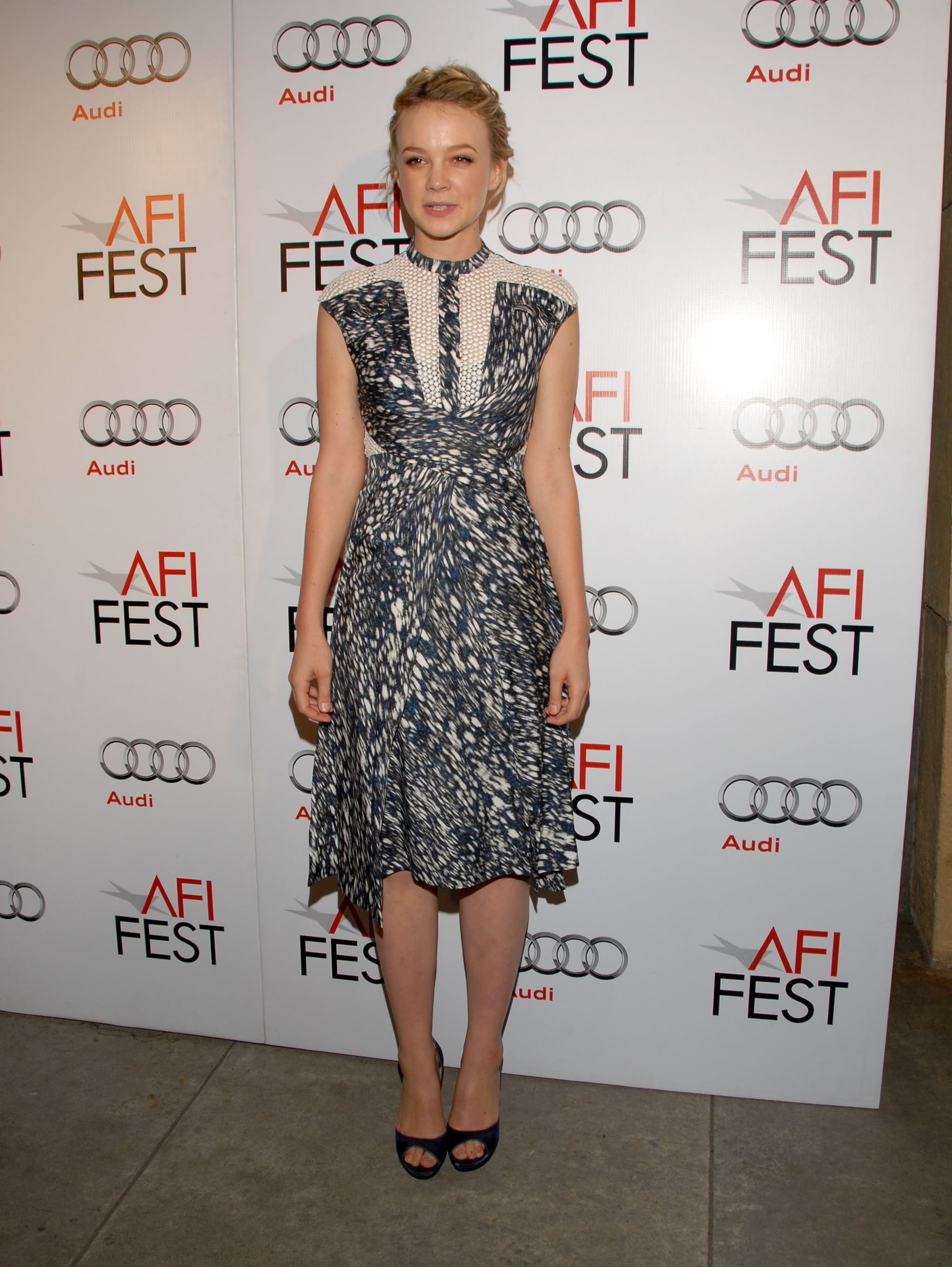 To see more of the actors, just read more.