Pictures of Carey Mulligan, Dakota Fanning, Marion Cotillard, Stephen Fry, Michael Sheen at BAFTA Los Angeles Britannia Awards
Carey and Stephen Fly the Flag at BAFTA Britannia Awards
Carey Mulligan wowed at the BAFTA Los Angeles Britannia Awards in Century City last night. She showed just why she's been named Harper's Bazaar's Best Dressed star in her cute outfit, but was without her rumoured new love interest Tom Sturridge. Carey was joined by Dakota Fanning, who wore a floor-length Valentino gown. FabUK wants to know if you love or hate Dakota's look. Both actresses presented awards on stage, as did Marion Cotillard.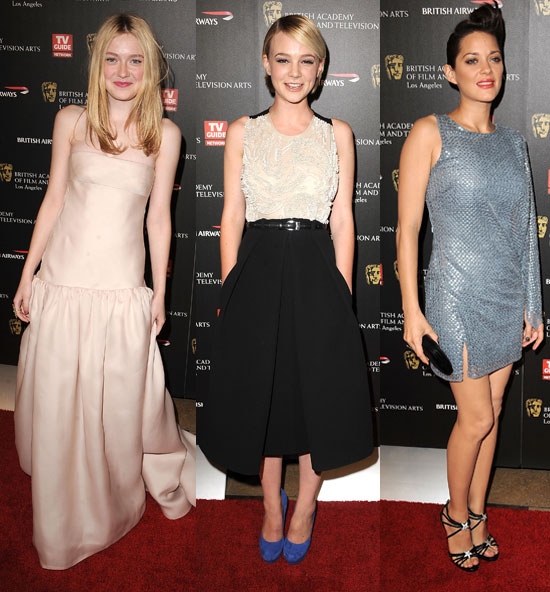 Michael Sheen was named British Artist of the Year at the ceremony, which was hosted by Stephen Fry and attended by other Brits like Vinnie Jones. Betty White and Jeff Bridges were also honoured, and were joined by stars like Jane Lynch, Rosario Dawson and Olivia Wilde.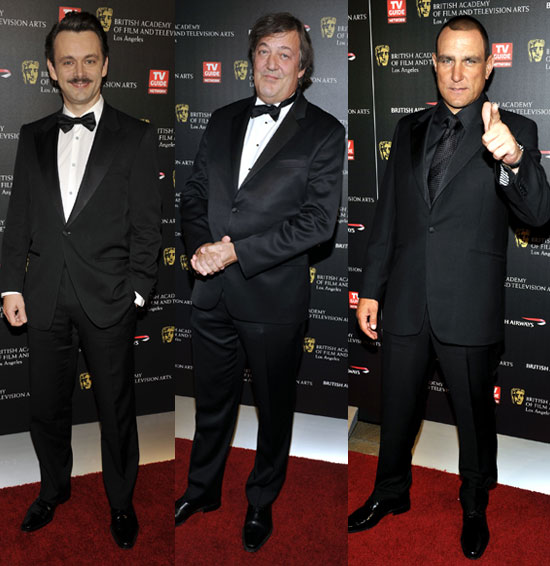 To see more pictures from the ceremony, just read more.
Images include: Stephen Fry, Carey Mulligan, Dakota Fanning, Rosario Dawson, Marion Cotillard, Olivia Wilde, Vinnie Jones, Michael Sheen, Kevin Spacey, Nigel Lythgoe, Jane Lynch, Betty White, Jeff Bridges, Ridley Scott