Pictures of Celebs at Ray-Ban Party at Scala in London Including Peaches Geldof, Little Boots, Kevin Spacey
Brit Stars Celebrate at Shady Ray-Ban Party
Two weeks ago celebs in New York celebrated the relaunch of Ray-Ban Classic Aviators, and last night famous faces in London were out to do the same thing. Miquita Oliver and Mathew Horne were among the guests at Scala. Little Boots aka Victoria Hesketh and Peaches Geldof both wore bronze sequins to try on the shades and mingle with other guests including bands The Big Pink and New York Dolls.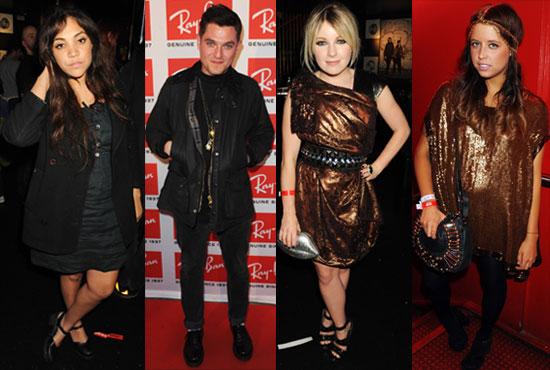 To see more photos from the party, including Kevin Spacey and Les Plastiscines, just read more.
Images include: Bang Bang Club, Professor Green, Jaime Winstone, Ben Grimes, Little Boots, Kevin Spacey, Mathew Horne, Eliza Doolittle, Theophilus, New York Dolls, Les Plastiscines, The Big Pink, Tolula Adeyemi, Peaches Geldof, Pam Hogg, Miquita Oliver, Lois Winstone, Sadie Frost.