Pictures of Celine Dion Who Has Given Birth to Healthy Twin Boys
Celine Dion Welcomes Twin Boys!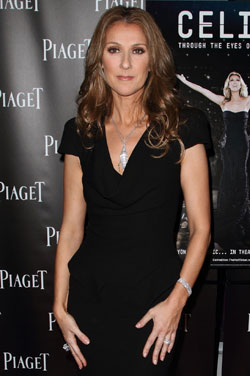 Celine Dion gave birth to twin boys on Saturday morning. The babies were born by Caesarean in West Palm Beach, Florida, and weighed in at 5 lbs 4 oz and 5 lbs 10 oz.
Celine's doctor revealed the twins are healthy and both have a good amount of hair. As they weren't due until November and were born prematurely, they will stay in an incubator for the next few days.
Celine announced her pregnancy at the start of Summer. The boys join big brother René-Charles, who is "just so excited they are here".
Congratulations to the growing family!