Pictures of Chace Crawford, Blake Lively, Michelle Trachtenberg, Jessica Szohr, Ewan McGregor at Twelve NYC Screening
Chace Crawford Gets Gossip Girl Support at Twelve Screening
Chace Crawford's Gossip Girl costars were out in force last night to support their pal at the Cinema Society's screening of Twelve in NYC. After filming scenes in the city, Blake Lively, Michelle Trachtenberg and Jessica Szohr posed on the black carpet at Landmark's Sunshine Cinema. Let FabUK know whether you love or hate Blake's look.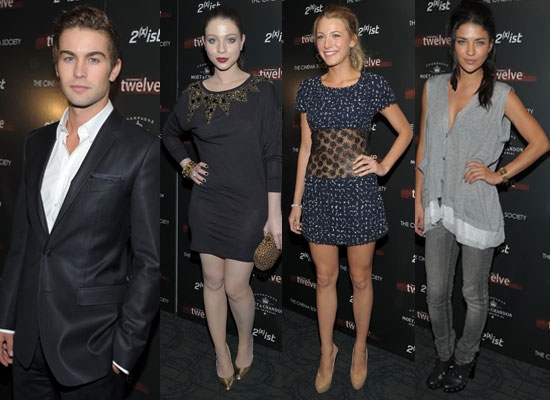 Gossip guys Matthew Settle and Penn Badgley also attended. Cristiano Ronaldo's girlfriend took a break out from bikini time with her beau to watch the film too. Chace hung out with his costars from the film 50 Cent, Rory Culkin and Zoe Kravitz, and got close to Ewan McGregor at the afterparty at Le Bain. Will you see or skip it when it's out in the UK in October?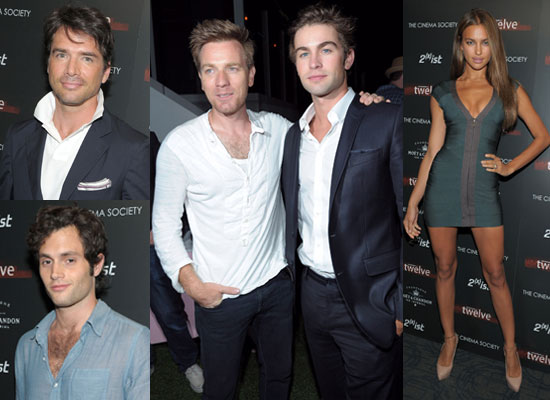 To see more pictures of the screening and afterparty, just read more.
Images include: Chace Crawford, 50 Cent, Blake Lively, Michelle Trachtenberg, Matthew Settle, Jessica Szohr, Penn Badgley, Zoe Kravitz, Ewan McGregor, Irina Shayk, Jessica Stam, Joel Schumacher