Pictures of Christine Bleakley Who's Being Lined Up To Host The X Factor Replacing Dermot O'Leary
Do You Want To See Christine Bleakley Replace Dermot On The X Factor?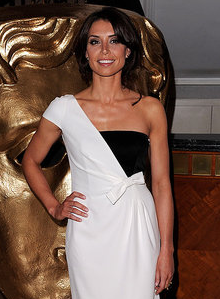 Next year The X Factor will apparently change, as Christine Bleakley is being lined up to host the show as part of her new ITV deal. She may replace Dermot O'Leary, who is reportedly looking to move to the US after this next series is over.
Dermot''s girlfriend Dee works in LA, but his spokesperson has denied he's looking to leave the show to go to the States, saying that if he got the job to host The X Factor USA, he'd travel back to London to film, as Simon Cowell will too. However, Dermot believes that they'll go for an American host for the US version.
Meanwhile, Alex Jones has been announced as Christine's replacement on The One Show. Do you think Christine should replace Dermot on The X Factor?