Pictures of Coolio Who Has Left Ultimate Big Brother Walked Out in Mutual Decision With Big Brother Bosses
Coolio Has Left Ultimate Big Brother!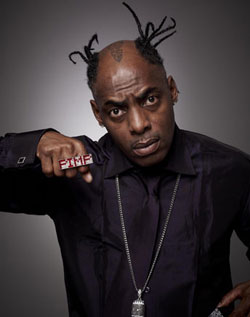 After just escaping evicition on Friday night, Coolio quit Ultimate Big Brother on Saturday afternoon. He was nominated by his fellow housemates in the first vote of the series, but the public kept him in by a tiny margin over John McCririck. However, following an argument with Nadia over hiding clothes, Coolio was called to the Diary Room. It was mutually decided by Big Brother bosses and Coolio that he should leave the house. Housemates were told the news at 14:37, and Nikki showed her happiness while Chantelle was shocked and Nadia didn't give anything away with her poker face. Are you sorry to see Coolio go?