Pictures of David Beckham and England Squad in South Africa for World Cup Inc Steven Gerrard, Ashley Cole, Frank Lampard 2010-06-08 06:00:00
David Beckham and England Get Friendly Ahead of World Cup
After arriving in South Africa last week, David Beckham and the England squad got down to training sessions in Rustenburg over the weekend. Becks also took in the World Cup pretournament match between Australia and USA in Roodepoort, so he'll have a good idea of what our team can expect when we play the Americans in our first match on Saturday. While David focused on football, Victoria caught a flight from LAX to London with their sons.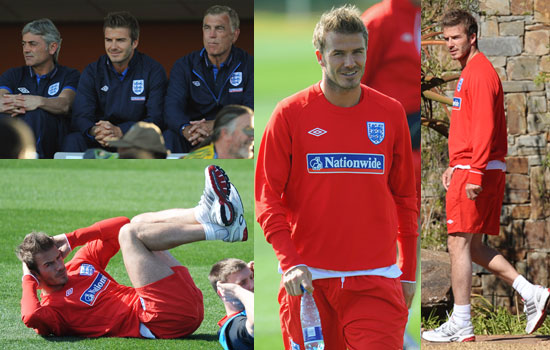 England played a friendly match against the Platinum Stars in Moruleng yesterday. David watched from the sidelines as Wayne Rooney and John Terry did their thing. Ashley Cole took to the pitch amid reports he's dating a lapdancer, while Steven Gerrard will have been relieved that the burglar who threatened to kidnap his children was sentenced to seven years in jail. Frank Lampard will also be thinking of home, as his girlfriend Christine Bleakley is reportedly GMTV's number one choice to replace Penny Smith.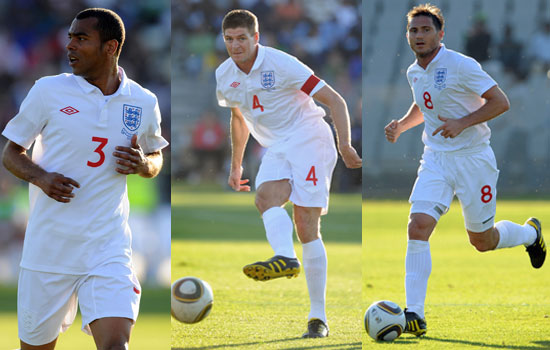 To see loads more pictures of Becks and the England squad, just read more.
Images include: David Beckham, Wayne Rooney, Steven Gerrard, John Terry, Frank Lampard, Ashley Cole, Joe Cole