Pictures of Dev Patel and Freida Pinto Plus Jackson Rathbone and M Night Shyamalan at Last Airbender Premiere
Dev and Freida Cuddle Up For The Last Airbender in NYC
Dev Patel brought Freida Pinto to the premiere of The Last Airbender in NYC last night. Freida was amongst others wearing bright colours yesterday: tell FabUK who is your favourite. Dev's got the Skins movie coming up, and Freida's also got her own exciting project. She's been cast in a Planet Of The Apes prequel opposite James Franco. It's been a while since we last saw Dev and Freida walk a red carpet together, and they've enjoyed their downtime with zoo visits. The couple are still going strong, but Dev has revealed that they're not engaged.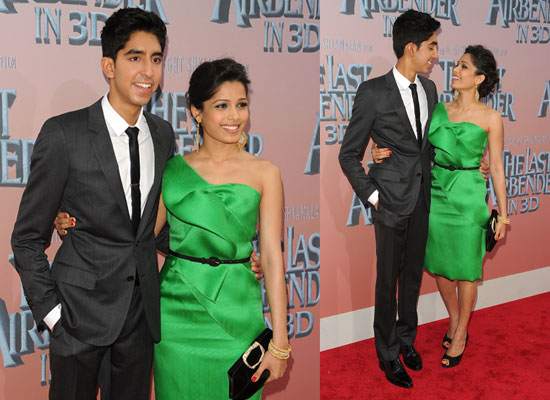 Dev also hung out with director M. Night Shyamalan, who is already making waves with his next project. Dev's costar Jackson Rathbone wore white for the premiere, having opted for darker colours for Eclipse's big LA premiere. He's missing out on Eclipse's UK premiere tonight due to his press commitments for The Last Airbender, but plenty of his costars will be in Leicester Square, and so will I: follow me on Twitter for live updates! His movie with Dev is due out in August, and the vast majority of you are looking forward to seeing it.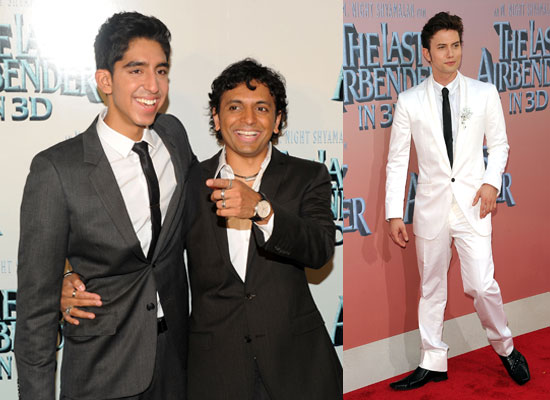 To see more pictures of the premiere, just read more.