Pictures of Diane Kruger, Stephen Dorff, Jake Gyllenhaal, Gwyneth Paltrow and More At
Women In Hollywood Are Supported By Handsome Gents At Tribute Party
Diane Kruger and Gwyneth Paltrow wore bright frocks at the Women in Hollywood Tribute party held by Elle magazine at the Four Seasons Hotel in LA last night. Diane wore pink, though was not joined by her man Joshua Jackson — he's filming Fringe in Vancouver at the moment — while Gwyneth showed off her long legs in an orange mini dress. She hung out with her buddy Kate Hudson who wore a one shouldered black gown and sat with her man Matt Bellamy.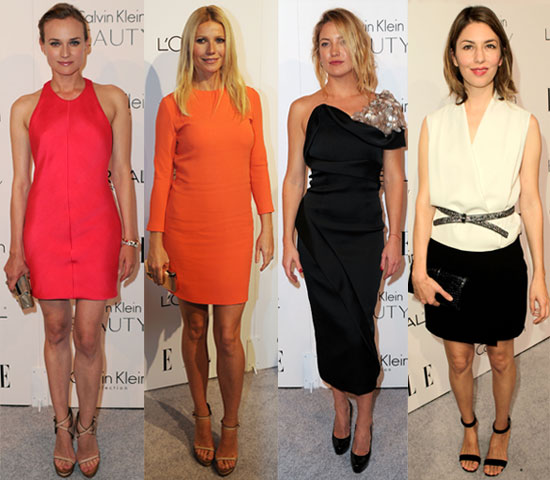 Sofia Coppola's movie Somewhere has its UK premiere at the London Film Festival next week, and she attended looking chic as always in black and white. FabUK wants to know whether you prefer Hilary Swank's LA or London look! Jake Gyllenhaal was without his beard and decided against a tie for the formal bash, while Stephen Dorff looked handsome in a grey suit as he hung out with his young costar Elle Fanning. Other guests included Diane Keaton, Goldie Hawn, Emma Roberts and Harrison Ford.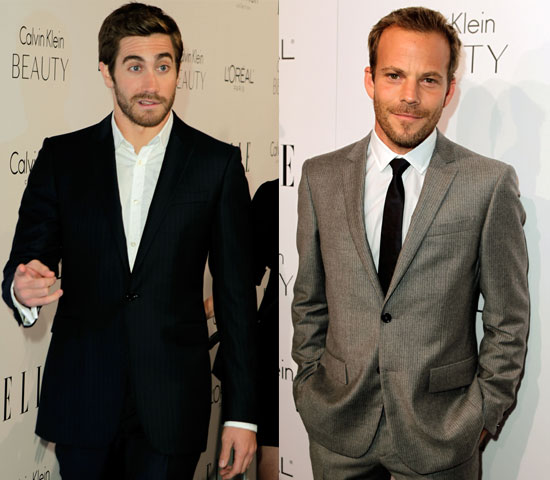 To see more photos of all the guests, including Alyson Hannigan, Michelle Trachtenberg, and more, just read more.
Images include: Gillian Jacobs, Stephen Dorff, Sofia Coppola, Jenna Dewan, Emma Roberts, Elle Fanning, Dave Franco, Rachel Zoe, Alyson Hannigan, Kat Dennings, Michelle Monaghan, Goldie Hawn, Harrison Ford, Kate Hudson, Diane Kruger, Gwyneth Paltrow, Jake Gyllenhaal, Annette Bening, Sam Rockwell, Hilary Swank, Erika Christensen, Matt Bellamy, Jodie Foster, Diane Keaton, Anna Kendrick, Kerry Washington, Michelle Trachtenberg, Clark Duke.