Pictures of Emilia Fox Who Is Give Birth to a Daughter With Jeremy Gilley
Emilia Fox Has Welcomed a Daughter!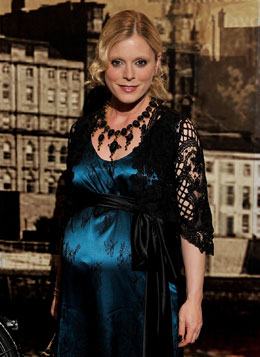 Emilia Fox has given birth to a girl. The actress was spotted carrying her daughter outside her West London home earlier this week, and is thought to have welcomed her baby at the end of last week.
The actress and her partner, film maker and charity campaigner Jeremy Gilley, announced their pregnancy news at the beginning of the Summer, and revealed they were expecting a girl in Oct. Emilia spoke about the "delightful surprise" and showed off her big bump in Aug.
Congrats to Emilia and Jeremy!