Pictures of Emilia Fox Who Is Pregnant With First Child With Jeremy Gilley
Emilia Fox Is Pregnant!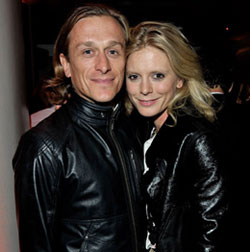 Emilia Fox is four and a half months pregnant with her first child. The actress and her partner, charity campaigner and film maker Jeremy Gilley, started dating early last year. She suffered a miscarriage three years ago during her marriage with Jared Harris, and Emilia spoke about the impact of that experience after the couple divorced.
Her spokesman confirmed the news that she is expecting a child. Congratulations to Emilia and Jeremy!