Pictures of Emma Watson, Daniel Radcliffe, Rupert Grint at Harry Potter and the Deathly Hallows Press Event
Emma, Daniel, Rupert, and the Harry Potter Cast Start Deathly Hallows Promotion in London!
Emma Watson looked mature and demure in her one-shouldered black dress, flanked by Daniel Radcliffe and Rupert Grint at a Harry Potter and The Deathly Hallows: Part I press event in London yesterday. The trio were joined by other members of the cast ahead of today's world premiere of the seventh film. Follow me on Twitter as I'll be updating you with all the gossip from the red carpet this afternoon! Emma has been in the UK spending time with friends, taking in the nightlife, and preparing for the huge international promotional push, while Daniel gets to work on a post-Potter project. Harry Potter fans are getting excited for part one of Deathly Hallows to hit screens and Fab UK is looking back at Emma's fashion evolution as we honour cute Hermione and Harry through the years. Play our game to see if you can tell the difference between Deathly Hallows vs Half-Blood Prince.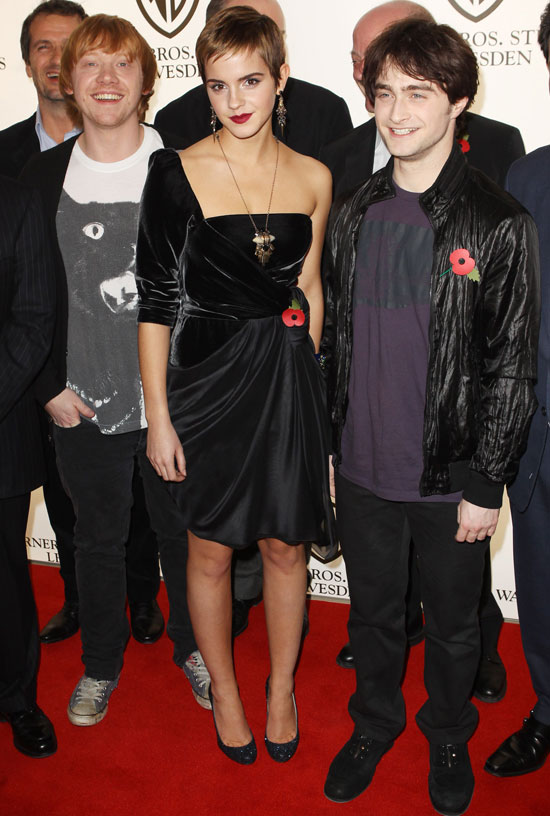 To see more of the cast, just read more.