Pictures of George Michael Who Has Been Charged with Possession of Cannabis and Driving while Under the Influence
George Michael Has Been Charged With Drug Possession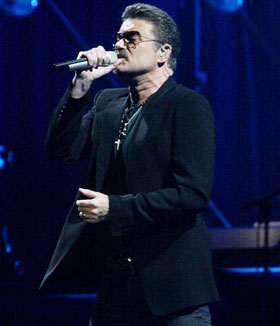 Following his arrest at the beginning of June, George Michael has been charged with possession of cannabis and driving while under the influence of drink or drugs.
First thing in the morning on July 4 he was arrested after a minor car crash in Hampstead outside a photographic shop.
He was charged this morning, freed on bail, and will appear before Highbury magistrates on August 24.