Pictures of Gisele Bundchen on Harper's Bazaar UK September Issue 2010 Cover
Gisele Bundchen Talks Breastfeeding With Harper's Bazaar
Gisele Bundchen is the cover girl for Harper's Bazaar UK's September issue. The 30-year-old model is juggling raising her new son Benjamin with her career. After returning to the catwalk in June, Gisele has Cavalli and Colcii campaigns this Autumn. She keeps her body in shape with regular trips to the gym, and the importance of her son's health has led her to say there should be a law that mothers breastfeed for six months. The full feature appears in the super-sized September issue of Harper's Bazaar, on sale Thursday August 5.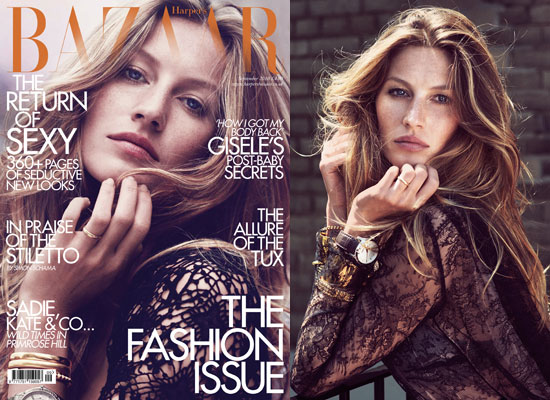 To see more pictures of Gisele, just read more.
Photographer credit Cedric Buchet. Pictures courtesy of Harper's Bazaar.