Pictures of the Glee Cast in London, Watch Clip of the Cast Talking About Britney Spears Episode
The Busy Glee Cast Meet Us Brits and Live It Up in London!
The Glee cast have been busy in London this week, promoting the show after the season finale aired on E4 on Monday night. The popular costars have been causing some commotion in the city, and chatted about the rumoured Britney Spears episode — check out the interview under the cut. After performing at the Tonys this weekend, Matthew Morrison joined castmembers Chris, Kevin, Jenna and Amber at The Ivy for lunch. They also appeared on Radio 1, and some of the cast were spotted at Whisky Mist last night, while Matthew made an appearance at the Universal Music party too.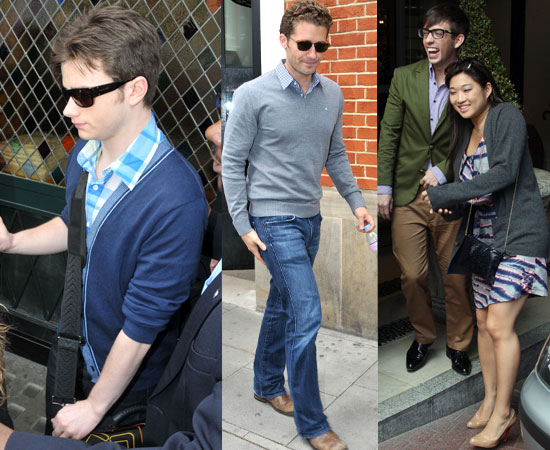 To see more photos of the gang around town yesterday, plus video of them chatting about the Britney episode, just read more.