Pictures of Gossip Girl Cast Filming in New York 2010-08-17 02:32:05
Glam Gossip Girl Cast Get Casual, Plus Season 4 Preview!
The cast of Gossip Girl were back filming on the East Coast again yesterday. They were all looking pretty casual as they made their way around the set, bar Leighton Meester's high heels! FabUK has all the details on how to get Leighton's look. The first official preview of the new season in Paris has been released, so we're not far off seeing the show hit our screens, with Ed Westwick, Blake Lively, Penn Badgley and the rest of the crew coming back. Jessica Szohr missed the day on set, as she was in LA being honoured for her work in Piranha 3D before it's even released.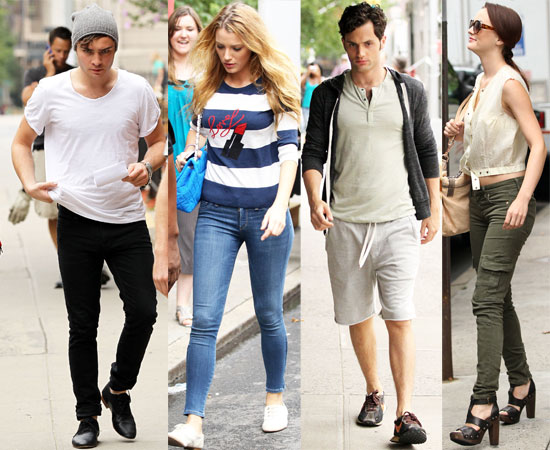 To see more photos, including Ed's funny faces, just read more.