Pictures of Happy Mondays and Celebrity Big Brother's Bez Who Has Been Jailed For Assaulting His Ex-Girlfriend
Celebrity Big Brother's Bez Jailed After Assault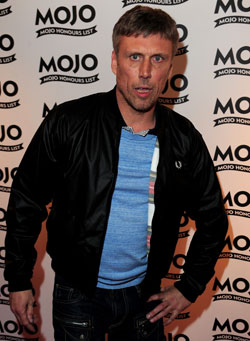 The former Happy Mondays dancer Bez (Mark Berry) has been sent to prison for four weeks after he assaulted his ex-girlfriend and then refused community service. Manchester Magistrates' Court heard how Bez accused Monica Ward of stealing money during an argument at their flat in May.
He was given a community order and asked to pay £450 in costs, but he protested his innocence, saying: "I'm not doing it. Bothered. I'm going to appeal and take this to a real court." He added: "Victory is in my grasp" as he was handcuffed and led away.
His bail application was refused, and the former Celebrity Big Brother winner will have to appeal against his sentence at crown court at a future date. He said: "I can't wait to win this next fixture."