Pictures of Jake Gyllenhaal, Michelle Williams, and Ryan Gosling at a Blue Valentine Screening
Michelle Williams Finds Herself in the Middle of a Hot Jake and Ryan Sandwich!
Michelle Williams found herself in the enviable position of being between Ryan Gosling and Jake Gyllenhaal at Thursday night's screening of Blue Valentine in LA. Jake sweetly played host for the event as Michelle's longtime close friend and he's also her daughter Matilda's godfather. Michelle is on the West Coast after toasting her film in NYC with Kate Winslet and in London with Dominic Cooper. Ryan has been holding down the promotional fort in California, and he recently participated in an Oscars hopefuls panel to chat about their movie. Michelle had her good friend Busy Philipps there as well, while Jake was rolling solo without his coffee mate Taylor Swift. Jake and Taylor were together in NYC over Thanksgiving, though, near his sister Maggie's place in Brooklyn. Maggie spoke about Jake and Taylor's budding romance at her own event yesterday, saying that spending the holiday with the lovebirds was "great."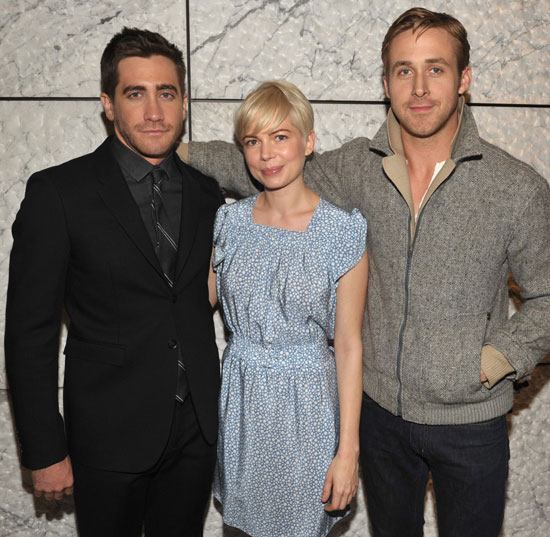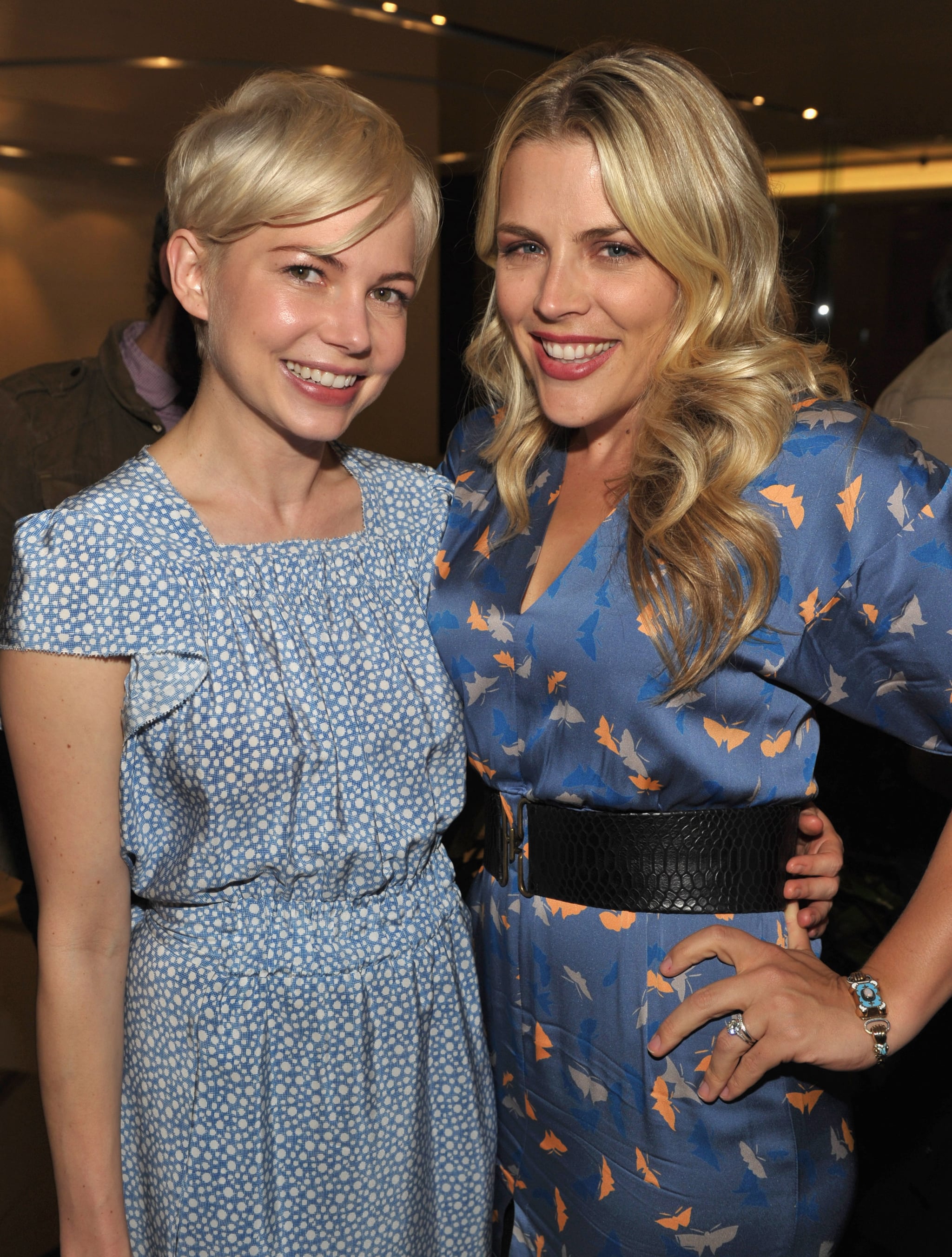 To see more from the event, just read more.