Pictures of Jake Gyllenhaal, Tom Cruise, Gemma Arterton, Nicolas Cage, Jerry Bruckheimer at LA Prince of Persia Premiere
Gemma Arterton and Jake Gyllenhaal Take Persia to Hollywood!
Gemma Arterton crossed the pond for the Prince of Persia LA premiere last night. She looked happy to be on Jake Gyllenhaal's arm as the costars posed for photos on the red carpet and signed autographs. Jake was in the UK last month to promote and then premiere the movie in London. Last night the stars weren't just at Grauman's Chinese Theatre for the screening — the film's producer Jerry Bruckheimer also had his handprint ceremony, attended by Tom Cruise, Nicolas Cage, and Ben Kingsley.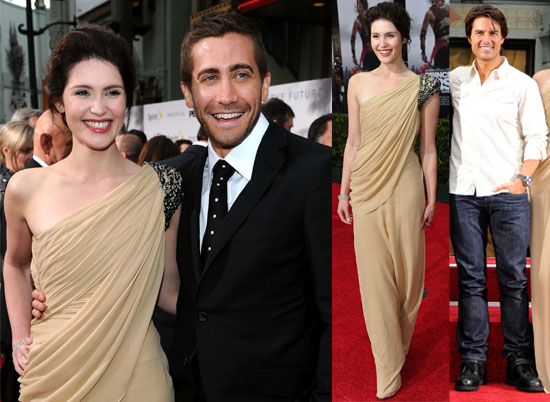 To see lots more from the premiere including Alanis Morissette, Jon Voight, Jaime King, Billy Bob Thornton, and others just read more.
Images include: Alanis Morissette, Ben Kingsley, Gemma Arterton, Jaime King, Jake Gyllenhaal, Jerry Bruckheimer, Jon Voight, Michelle Monaghan, Tom Cruise, Nicolas Cage, Tom Skerritt, Billy Bob Thornton