Pictures of James Franco and Natalie Portman at the 2011 Independent Spirit Awards
James, Natalie, and More Triumph at the Independent Spirit Awards
Yesterday's Independent Spirit Awards in LA gave Hollywood another chance to celebrate the best actors and films of the year. Many stars looked amazing on the red carpet, including lovely ladies like Nicole Kidman, Natalie Portman, and Jennifer Lawrence. It's the last show before the Oscars — make sure to print out Buzz's ballot to pick your winners — but not all of the usual suspects of this year's award season went home winners yesterday. Pregnant and glowing Natalie did seize the best actress statue for her ballerina role in Black Swan, but unlike at many other shows, it was James Franco who was crowned best actor for 127 Hours. He headed into the press room after accepting his honour, and revealed a few hints about what's in store at the Academy Awards.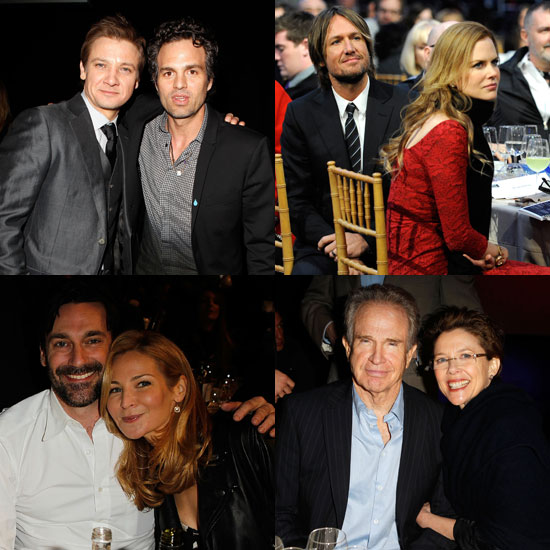 This show was full of A-list presenters, like a side-swept Nicole Kidman and Jeremy Renner. Twilight's Anna Kendrick was alongside How I Met Your Mother star and director of the upcoming Happythankyoumoreplease Josh Radnor. A Chanel-clad Naomi Watts, who attended with Liev Schreiber, took the stage with Ewan McGregor. James made the rounds to chat with Natalie's director, Darren Aronofsky, and Diego Luna. There were plenty of adorable couples in attendance, too, as Nicole spent time with her husband, Keith Urban, and Jon Hamm stayed close to his girlfriend, Jennifer Westfeldt. Nominee Annette Bening was next to Warren Beatty, while pals Jeremy and Mark Ruffalo caught up. Check out the full list of winners from the Independent Spirits and make sure to stay tuned to PopSugar for the live broadcast from the Oscars red carpet on Sunday. Watch here on PopSugar and follow us on Twitter for breaking news and photos!
To see more pictures, just read more.