Pictures of Jennifer Aniston, Courteney Cox, Vanessa Hudgens, Emily Blunt, Nikki Reed, Zoe Saldana at Crystal and Lucy Awards
Emily Blunt Celebrates Women in Film with Zoe, Courteney, Jennifer, Nikki and Vanessa
The Women in Film Crystal + Lucy Awards took place in LA last night, with a fab lineup of actresses taking part for the night's theme "A New Era". Us Brits were represented by Emily Blunt who looked gorgeous in black and mingled with the girls — there was no sign of her fiance John Krasinski. Zoe Saldana was named "Face of the Future" in her striking white dress and Busy Philips wore gold to support her Cougar Town costar Courteney Cox's win for excellence in television. She also had her best buddy Jennifer Aniston by her side.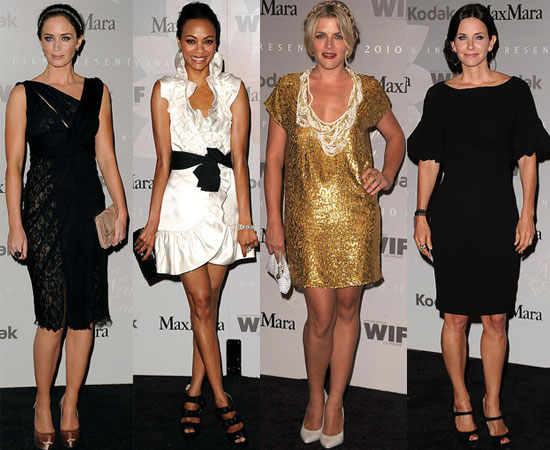 Thirteen costars Nikki Reed and Vanessa Hudgens also caught up with each other for a chat, and Jennifer and Courteney cosied up for the cameras. Jen is back from filming Just Go With It in Hawaii, where she looked hot in her tiny pink bikini.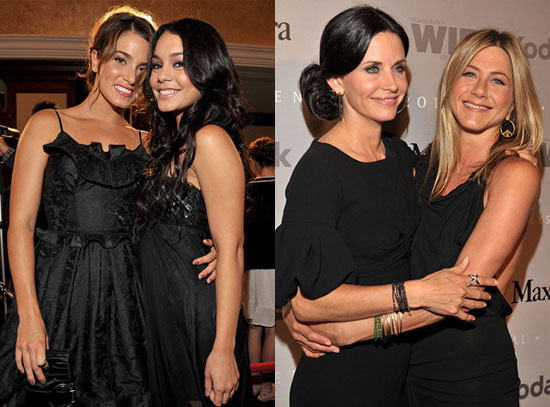 To see more of the arrivals, plus some backstage and ceremony shots, just read more.
Images include: Jennifer Aniston, Courteney Cox, Busy Philipps, Vanessa Hudgens, David Arquette, Zoe Saldana, Emily Blunt, Elizabeth Reaser, Debra Messing, Nikki Reed, Sally Field, Rachel Griffiths, Leslie Mann, Judd Apatow, Lily Collins.