Pictures of Jennifer Aniston in Nude and Black at LA Premiere of The Switch
Jennifer Aniston Premieres The Switch in Nude and Black!
Jennifer Aniston looked gorgeous in a black and nude strapless Lanvin minidress at the premiere of The Switch in LA yesterday. She's been busy promoting her new film, and she chatted with PopUS about Diane Sawyer and her bikini bracket win. She also paid homage to Barbra Streisand in a recent magazine shoot. Her comments on motherhood have caused controversy, but Jen is focusing on finshing Horrible Bosses amid its beautiful interiors.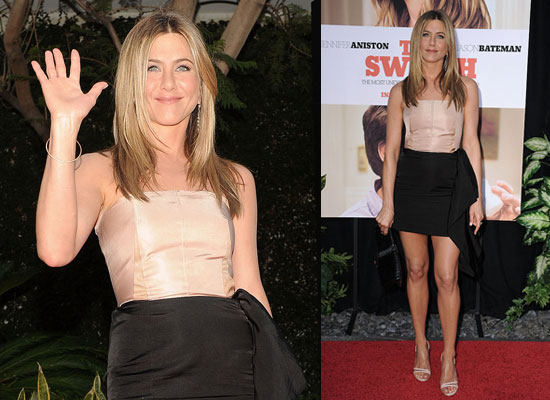 To see more photos of Jen, just read more.