Pictures of Josie Winning Big Brother 11 Final Kiss John James Plus Ultimate Big Brother's Chatelle, Preston, Nikki, Nasty Nick
Pics: Big Brother 11 Comes to a Close With Josie Winning and Ultimate Big Brother Housemates Entering!
Josie Gibson won the final series of Big Brother last night with 77.5% of the public vote, and left to fireworks and applause! Dave Vaughan came second, Mario Mugan left in third position in his butterfly jacket, JJ Bird wore shades in fourth place, and Andrew Edmonds was first out of the house on the night after coming fifth. All the former contestants from BB11 were there to watch, including Corin Forshaw and Sam Pepper, who stayed close to the compound following their eviction on Friday. Josie had the chance to cuddle with John James Parton before going back in the house to join her Ultimate Big Brother roomies!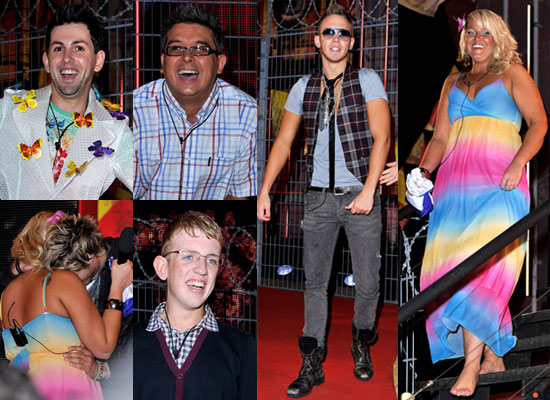 Josie welcomed lots of old faces to the house. First in was Chantelle Houghton, followed by her ex-husband Preston! They were joined by former winners Brian Dowling from series two, and Nadia Almada from series five. Other former Celebrity Big Brother contestants included John McCririck, winner Ulrika Jonsson, and Coolio, who rapped wearing a kilt! BB6's Makosi Musambasi wore a Union Jack dress reminiscent of Geri Halliwell, while Nikki Grahame from BB7 and "Nasty" Nick Bateman from the very first series rounded out the ten new housemates who will compete against each other and Josie to win. Who are your favourites?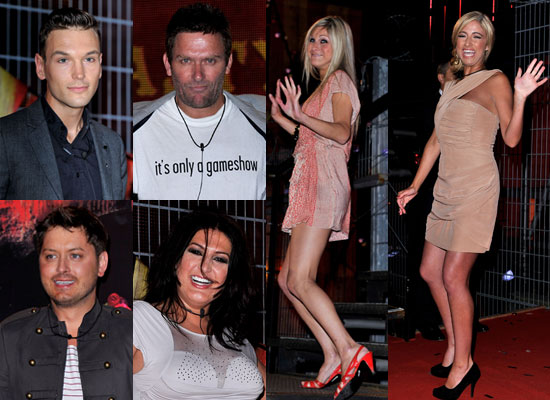 To see more pictures from the final plus all the new housemates, just read more.
Images include: Brian Dowling, Nadia Almada, Nikki Grahame, Chantelle Houghton, Preston, John McCririck, Coolio, Ulrika Jonsson, Makosi Musambasi, Nick Bateman, John James Parton, Corin Forshaw, Sam Pepper, Josie Gibson, Andrew Edmonds, Dave Vaughan, Mario Mugan, JJ Bird