Pictures of Kate Beckinsale, Emily Blunt, Rachel Bilson, Michelle Williams, Diane Kruger etc at The 2010 AmfAR Benefit at Cannes
Brit Stars Shine Among Famous Friends in France For amfAR
Last night celebs got dressed up for the amfAR benefit at Cannes. Kate Beckinsale took a break from her judging duties in a beautifully unique dress, while Emily Blunt rounded out her second day of the festival in a stunning bright red gown that matched her lipstick. Naomi Campbell wore a sparkly dress and had a night off from the news she may be called to testify over some blood diamonds given to her by Liberia's former President.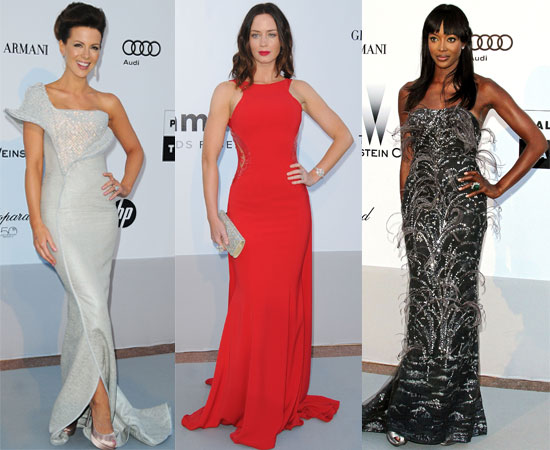 Diane Kruger had no Joshua Jackson on her arm, but she looked stunning in Chanel. Unlike last night, Rachel Bilson wore shoes with her long black gown, while Kirsten Dunst also went with black and hung out with James Franco. They took photos of themselves on the way to the benefit. Michelle Williams went for a short sparkly number after her Blue Valentine promo.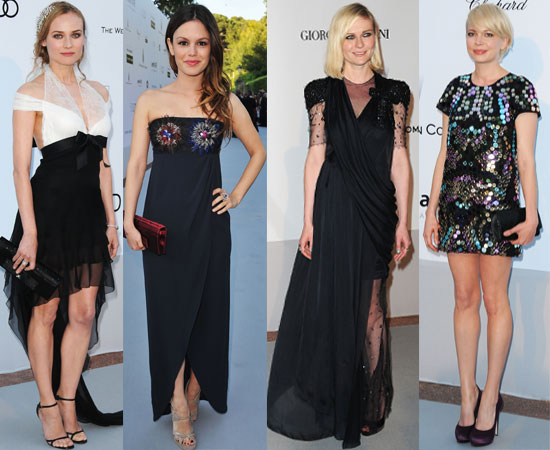 To see more pictures from the amfAR event just read more.
Images include: Joely Richardson, Tom Ford, Michelle Williams, Gerard Butler, Marion Cotillard, Mischa Barton, Ivanka Trump, Emily Blunt, Paris Hilton, Kenneth Cole, Rachel Bilson, Giorgio Armani, Diane Kruger, Elizabeth Banks, Jennifer Lopez, Marc Anthony, Kate Beckinsale, Naomi Campbell, Vladislav Doronin, Michelle Rodriguez, Grace Jones, Mick Jagger, Kristin Scott Thomas