Pictures of Kelly Osbourne Laughing With Alexa Chung At Mulberry Party After Breakup, Plus Kate Bosworth, Cat Deeley
Kelly Osbourne Beats The Breakup Blues with Alexa, Kate and Lots of Cats at Mulberry Party
Kelly Osbourne spent some time laughing and dancing behind the decks with friend Alexa Chung at the Mulberry party in LA last night. Kelly claims she and Luke Worrall are still best friends and that she's determined to move onwards and upwards after their recent breakup. She wore black to the bash, while Alexa wore a silky shirt and denim shorts. Kate Bosworth and Cat Deeley were also among the guests at the pool party.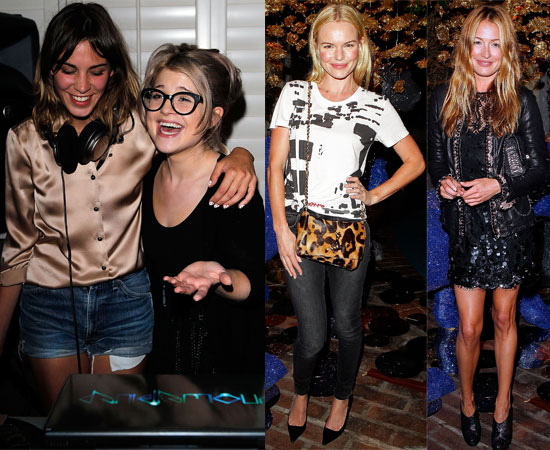 90210's Shenae Grimes and Jessica Stroup had fun with the glittery masks given out, while Cat nibbled on the edge of hers! Alexa also caught up with Kate, who looked gorgeous in her white t-shirt and jeans. After her DJ set was up, Alexa and Matthew Rhys caused some trouble, climbing up onto one of the glittery big cat statues!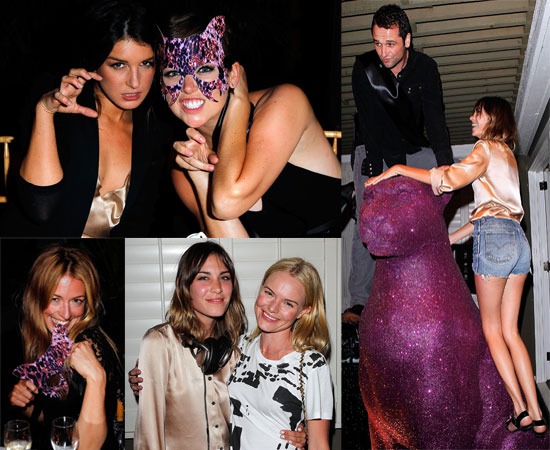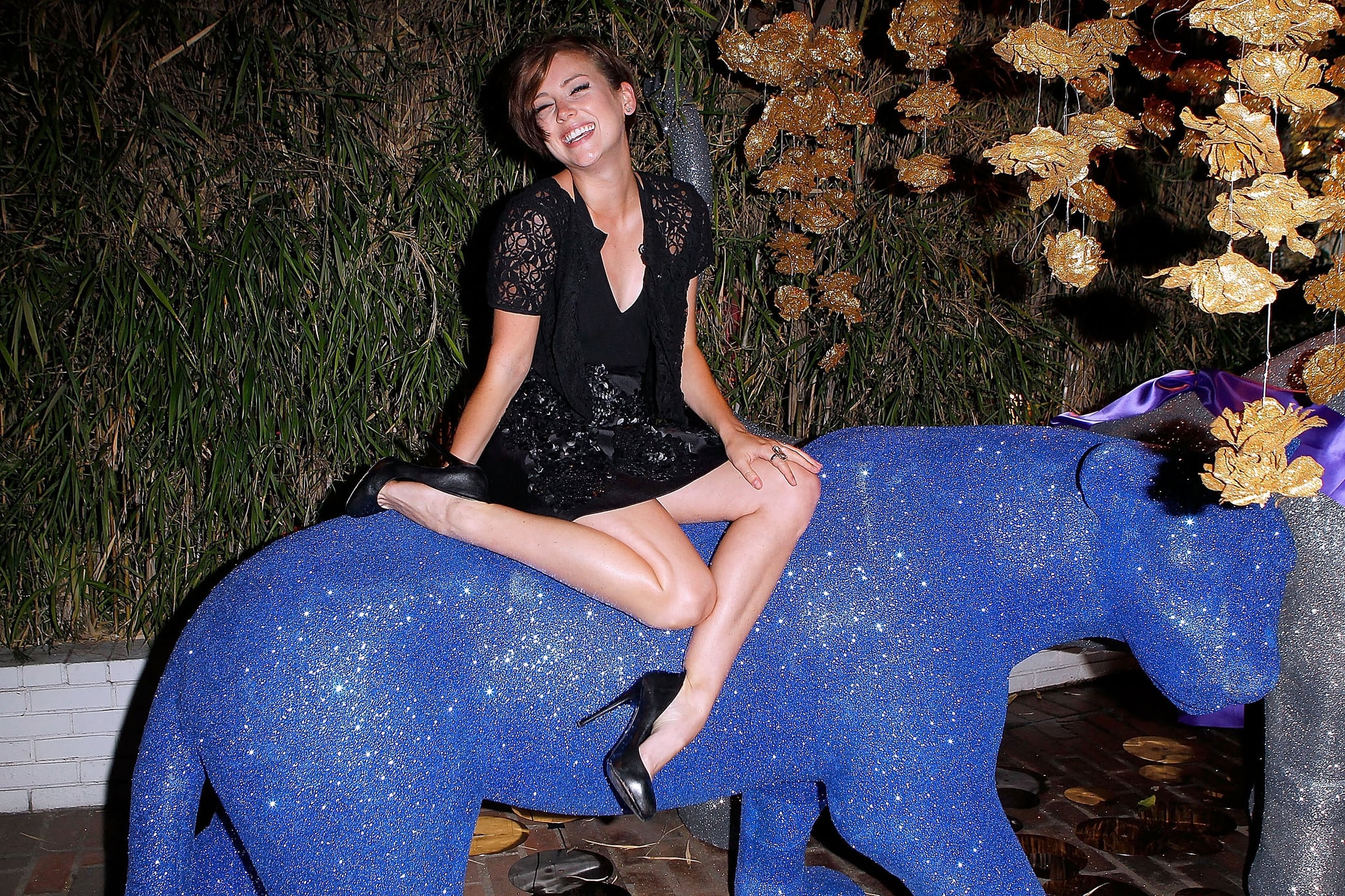 To see more photos of the fun party, just read more.