Pictures of Kristen Stewart, Taylor Lautner, Ashley Greene After Eclipse LA Premiere
Kristen Stewart and the Eclipse Gang Go Their Separate Ways
Kristen Stewart flashed a smile dressed in black as she left LAX this weekend. The whole Eclipse cast were together for Thursday's big LA premiere, but Kristen was riding solo as she flew out of California. She stayed close to Robert Pattinson on the black carpet and at the afterparty. The actress also found time to attend a screening of her movie Welcome to the Rileys at the LA Film Festival too, but is now back in vampire promo mode.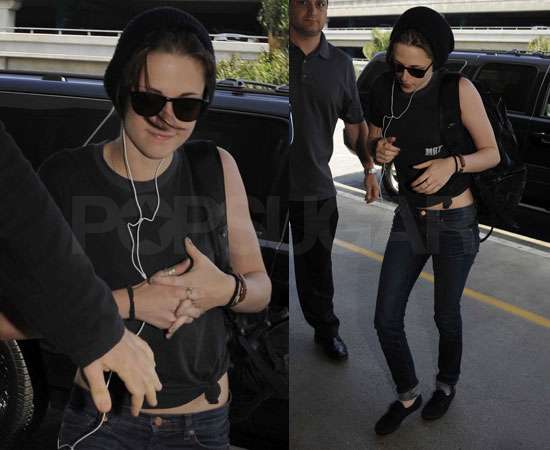 Meanwhile, Kristen's costar Ashley Greene fed a parking meter as she headed to the gym in LA, after sharing a kiss with Brock Kelly. She later headed to LAX too, and she'll be arriving on our soil this week for the UK premiere. Taylor Lautner travelled with his entourage and touched down at JFK, ready for the next stop on the Twilight saga's promo tour.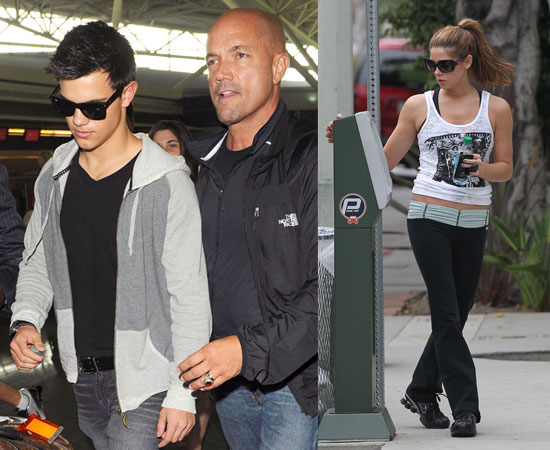 To see more pictures of Kristen, Taylor and Ashley, read more.