Pictures of Kristen Stewart and Taylor Lautner in Berlin Promoting Eclipse
New Pics: Kristen and Taylor Turn Up in Berlin For Eclipse!
Taylor Lautner and Kristen Stewart continued their Eclipse promo tour of Europe with a stop in Germany this afternoon. They posed for pictures at a photocall, just like in Rome yesterday. Kristen wore a Versace frock today: let FabUK know whether you love or hate her look. The Twilight travelling duo are on a tight schedule, going from country to country at breakneck speed, attending premieres and meeting fans. Plenty of their costars will be heading to London for the UK premiere on 1 July, and you can be there too if you enter our giveaway!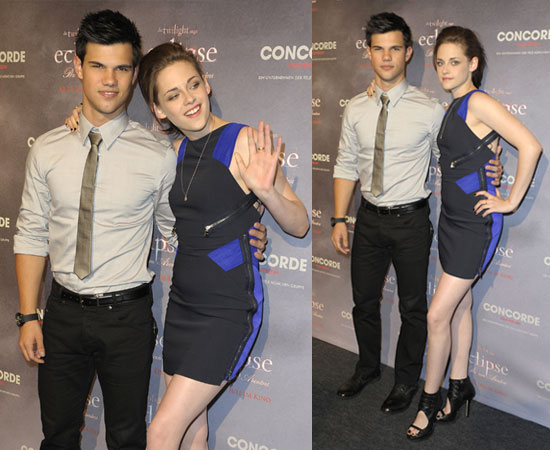 To see more pictures of Kristen and Taylor, read more.