Pictures of Kylie Minogue, Kanye West, Jessica Simpson at Macy's Thanksgiving Day Parade 2010
Kylie Minogue Joins Kanye & Jessica Simpson For Thanksgiving Day Parade!
Kylie Minogue sang on a float at Macy's Thanksgiving Day Parade in NYC yesterday, joining other stars, high school bands and dance troupes among the huge balloons making their way through the city. Kylie wore black over the knee boots, gloves and a warm coat and hat as she sang on the float, and newly engaged Jessica Simpson also wrapped up warm in a pink coat and earmuffs. Kylie said, "I've never been on a float! Let me tell you, I'm so excited, my voice has gone up an octave! There's something daggy about it - that's an Australian term that kind of means really uncool, but in an affectionate way. It's hilarious. I'm ready to go with the spirit, get that arm up and wave, wave, wave." Kanye West also appeared on a float, while Jimmy Fallon was among those watching from the street!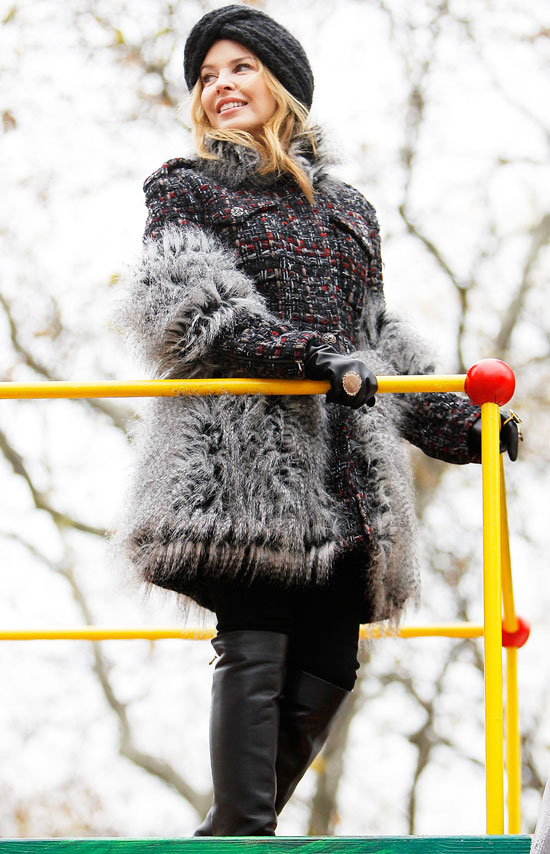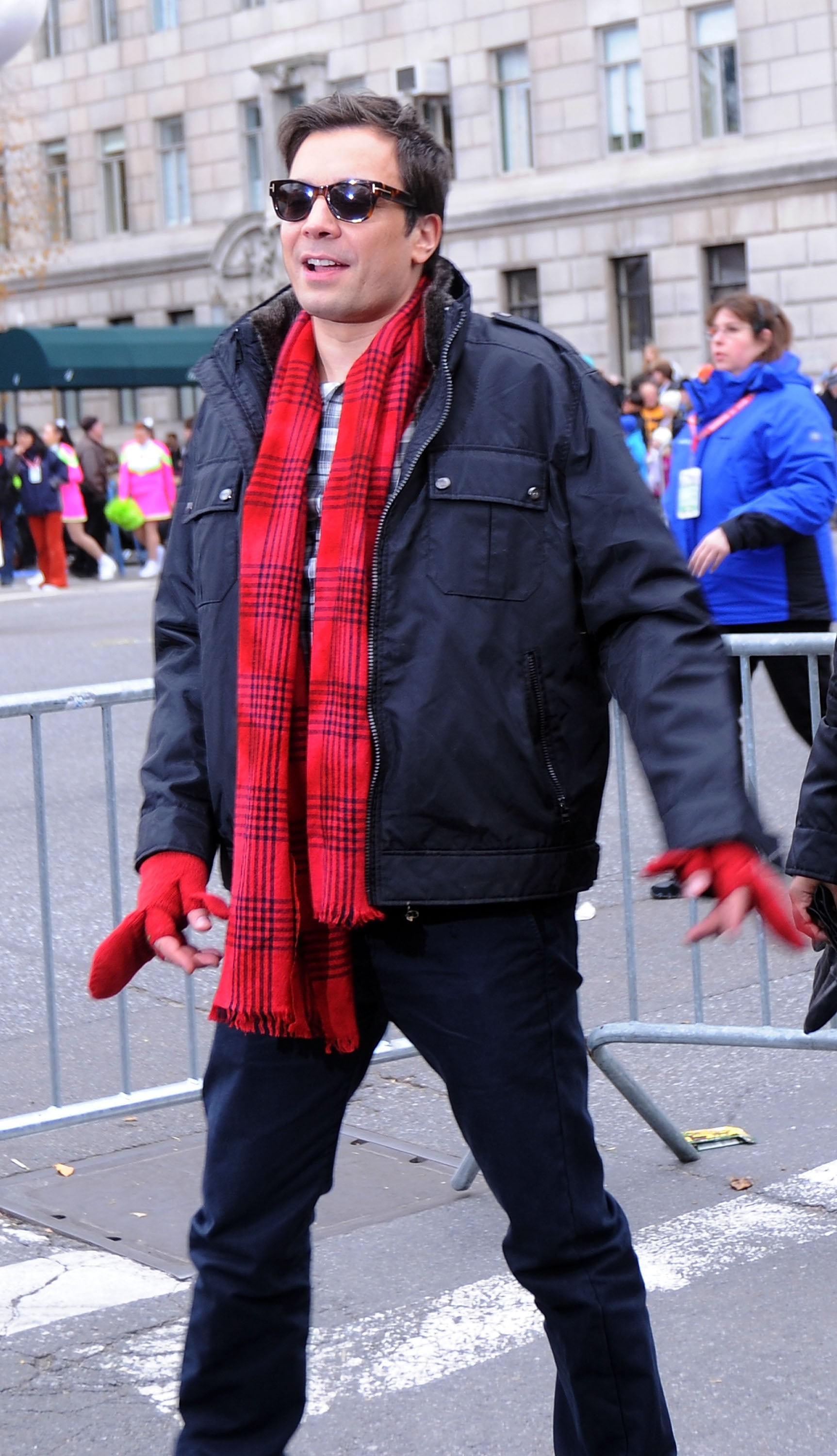 To see more photos from the parade, just read more.