Pictures of Lily Allen Who Is Pregnant
Lily Allen Is Pregnant!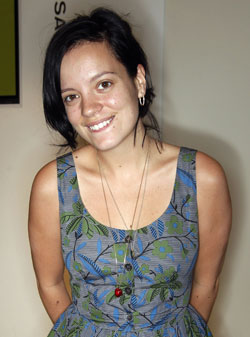 Lily Allen has confirmed she is three months pregnant. She told her family and friends the good news at the weekend, after having a scan. The singer, who is dating Sam Cooper, said: "It goes without saying we are both absolutely delighted."
Lily revealed her wish to have a baby in January, during a gig in Sydney. In May, Lily announced she planned to take a five year career break to have children. Rumours started immediately that she was already pregnant, which she denied. She recently revealed to Elle UK that her clothes shop keeps her grounded and settled enough to have a child.
A big congratulations to Lily and Sam!